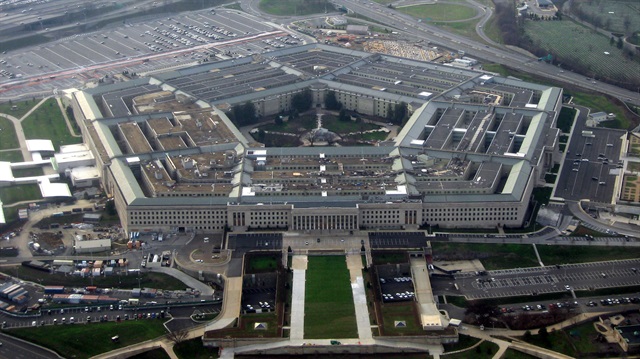 The Pentagon has emphatically rejected reports that Washington has built two air bases in northern Syria as part of the combat against Daesh, which it says is a terrorist organization. "We are not building or operating any air bases in Syria," Pentagon Spokesman Jeff Davis told reporters.

Captain Davis acknowledged that United States has dispatched nearly 50 special operations forces to northern Syria to help train and equip local armed groups battling Daesh, according to RawStory, an online US media network.

"That we have people there and that we have made deliveries there, and that they have to get there by some means should be no secret, but we are not going to comment on the means," he said.

Arbil-based Kurdish news agency, Basnews, quoting a senior official from a Kurdish-Arab coalition, called Syrian Democratic Forces (SDF), reported that US has begun building two air fields in Rojava, the de facto Kurdish autonomous region in northern Syria.
"One of the air fields has been under construction in Rmeilan located in Jazira canton. Its construction is nearly complete. Military experts are just working to eliminate some technical incompetence in the construction site," the official said. The official also said that another airfield has been built in a village southeast of Kobani. "It has been constructed on a 10-acre field," he added.

In late January, the London-based Syrian Observatory for Human Rights (SOHR) said that the Rmeilan air field was "nearly ready" for use by US military planes. The monitoring group said that the air base had been widened and US helicopters had been spotted using the air field.