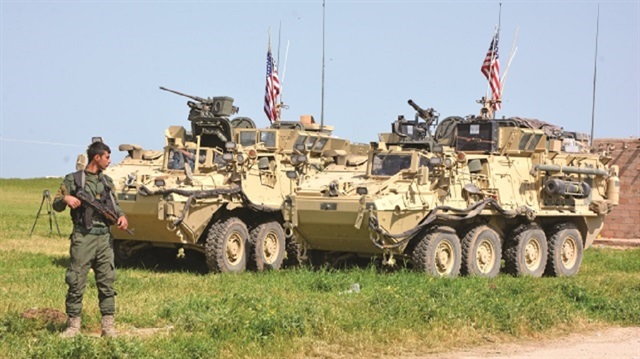 Despite a pledge by U.S. President Donald Trump to his Turkish counterpart President Recep Tayyip Erdoğan in a phone call on Friday to stop providing weapons to the People's Protection Units (YPG), Pentagon spokesman Col. Robert Manning told reporters on Monday that Washington would continue to support and arm the Syrian Democratic Forces (SDF).
The YPG is the military wing of the Kurdistan Workers' Party (PKK)-affiliated Democratic Union Party (PYD), and dominates the SDF.
Col. Manning said that the U.S. Defense Department was "reviewing pending adjustments to the military support provided" to the PKK/YPG.
The pentagon spokesman stated that the measure of halting military support to the group was not implemented.
"Weapons provided to the Syrian Democratic Forces, which include Kurdish elements of the SDF, would be limited, mission specific, and provided incrementally to achieve our objectives," Col. Manning said.
In a Friday phone call with Turkish President Recep Tayyip Erdogan, Trump "clearly stated that weapons will not be given to the YPG anymore and said that essentially this nonsense should have been ended before," Turkish Foreign Minister Mevlüt Çavuşoğlu said on Friday.
While recognizing the PKK as a terrorist group, the U.S. has treated the PKK/PYD/YPG as an ally using Daesh as a pretext, despite its PKK ties as documented by Turkey.
Since the PKK launched its terror campaign in Turkey in 1984, tens of thousands of people have been killed.