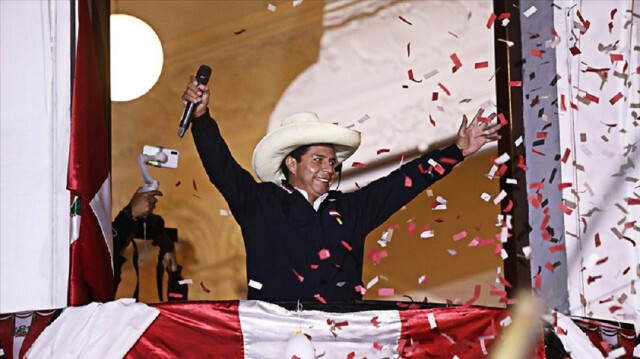 Peru's President Pedro Castillo swore in Mirtha Vasquez, the left-wing former head of Congress, as the country's new prime minister shortly after her predecessor submitted his resignation.
"I swear to this country of men and women who every day fight to live with dignity, without discrimination, and promote real change," Vasquez said in her oath of office address.
The move came hours after Castillo addressed the nation to announce that Prime Minister Guido Bellido had resigned and with him the entire Cabinet.
Castillo said that Oscar Maurtua has been appointed as foreign minister, Walter Ayala as defense minister and Luis Barranzuela as interior minister.
- Investigation by Prosecutor's Office
According to the local press, an investigation was reportedly launched earlier this year by the Prosecutor's Office following controversial statements by Bellido in which he appeared to defend supporters of the Shining Path Maoist guerrilla group which is dubbed by Lima as a terrorist organization and his disagreement with President Castillo on some issues played a role in his resignation.
In a statement earlier in the day, Castillo confirmed that his entire Cabinet, including Prime Minister Bellido, had resigned, announcing that a new Cabinet would be sworn in Wednesday night.
In Peru, Castillo, who won the presidential election, was sworn in on July 28.
*Writing by Merve Berker