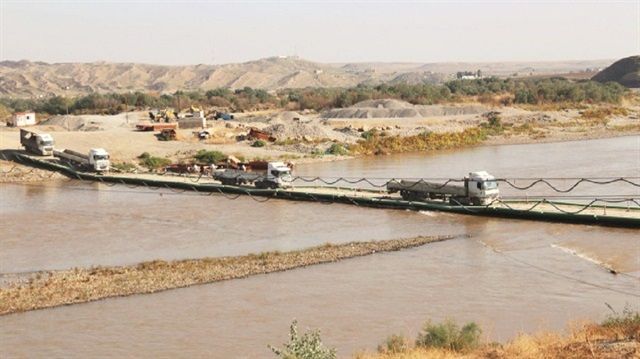 The Kurdistan Regional Government (KRG) has extended help to terrorists from the Kurdistan Workers' Party (PKK)'s Syrian offshoot, the Democratic Union Party (PYD), in Syria's northwestern Afrin region, by illegally keeping the Semalka border gate with Syria open, violating a decision by the Central Government in Baghdad to hand over control over all KRG-run crossings.
The Semalka border crossing has become a "terror corridor" for PKK/PYD terrorists in Afrin as Turkey's Operation Olive Branch enters its 25th day.
Under the pretext of sending humanitarian aid and medical supplies, it was decided during the parliament session earlier in February to keep open the border gates between Iraq's northern region and PKK/PYD-occupied areas in northern Syria.
Following last year's illegal referendum to declare independence from Baghdad, which the KRG proceeded to hold despite numerous international warnings, the northern Iraqi administration came out against Turkey's Operation Olive Branch in Syria's PKK/PYD-occupied Afrin.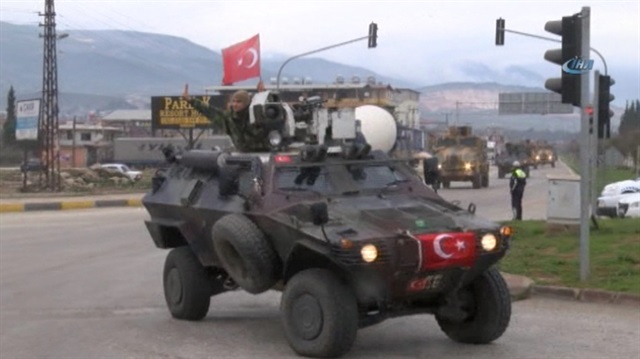 Weapon trucks pass through Semalka border gate
Arms and reinforcements sent by Washington to PKK/PYD terrorists in Syria pass through the Semalka border gate, including weapons and armored personnel carriers.
Close to 5,000 truckloads of weapons and ammunitions were sent by the U.S. to PKK/PYD terrorists in Syria through the KRG-controlled border gate in northern Iraq under the pretext of the fight against Daesh.
U.S. military officials also travelled to Syria from Iraq through the Semalka border gate run by the KRG.
PKK terrorists in Iraq also use this border gate to send fighters and logistic support to their PYD affiliate in Syria's northwestern Afrin.
On Jan. 20, Turkey launched Operation Olive Branch along with the Free Syrian Army (FSA) to clear PYD/PKK and Daesh terrorists from Afrin.
According to the Turkish General Staff, the operation aims to establish security and stability along Turkey's borders and the region as well as to protect Syrians from terrorist oppression and cruelty.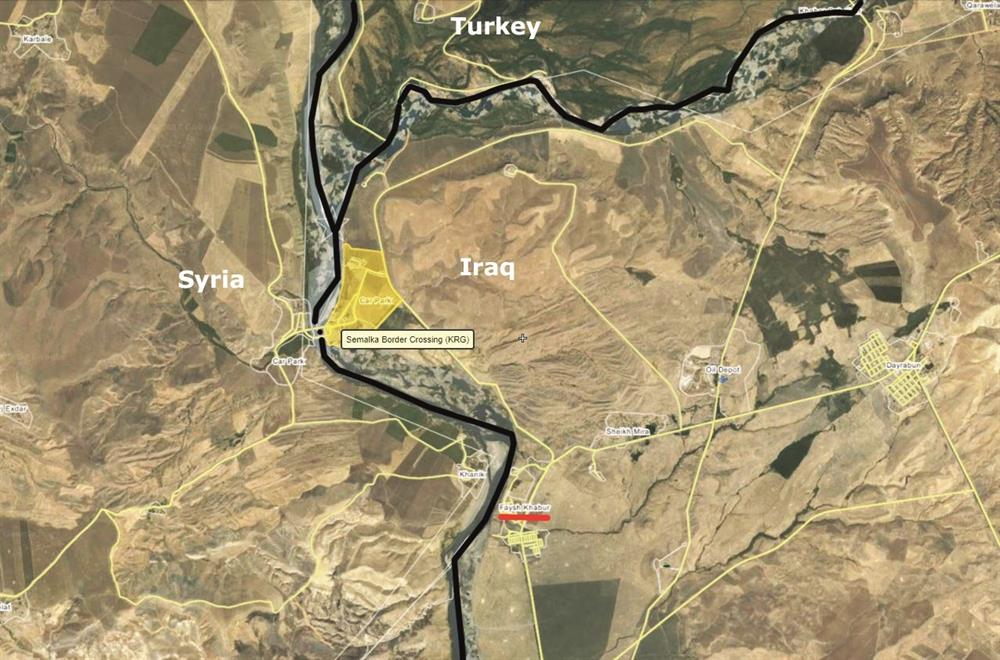 Northern Iraq delegation in Afrin
A KRG parliamentarian delegation recently traveled to Syria through the Semalka border gate, which included a visit to PKK/PYD terrorists in Afrin.
The delegations included KRG lawmakers such as Eli Halo, Ebas Fetah, Sherko Heme Emin and Suhrab Mikail.
Halo, who is a member of Barzani's Kurdistan Democratic Party (KDP) party, showered praise on PKK/PYD terrorists in Afrin, stressing that they're closely following developments in the region, scandalously labeled the Turkish army as "invaders."
The PKK is listed as a terrorist organization by Turkey, the European Union and the United States. The PKK has been conducting armed violence in the southeastern part of Turkey since 1984. More than 40,000 people, mostly civilians, have been killed in the three-decade long conflict.