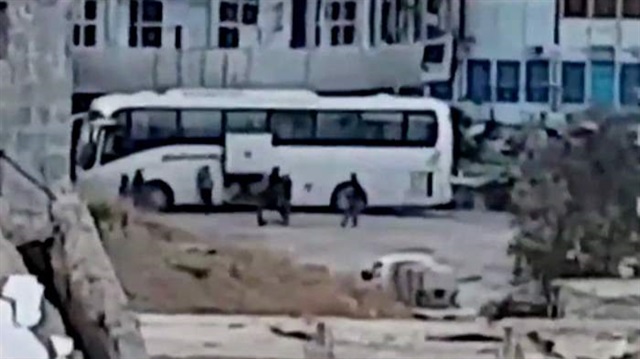 A BBC report titled "Raqqa's dirty secret" exposed a secret deal with the U.S. that enabled hundreds of Daesh terrorists to flee Syria's Raqqa.
In October, hundreds of Daesh terrorists escaped from Raqqa following a deal with the U.S. and the Kurdistan Worker's Party (PKK)/Democratic Union Party (PYD). The report says that the convoy included some of the terrorist organization's "most notorious members and dozens of foreign fighters. Some of those have spread out across Syria, even making it as far as Turkey."
The report said that aircraft, including drones, followed the convoy. "When the last of the convoy were about to cross, a U.S. jet flew very low and deployed flares to light up the area," it added.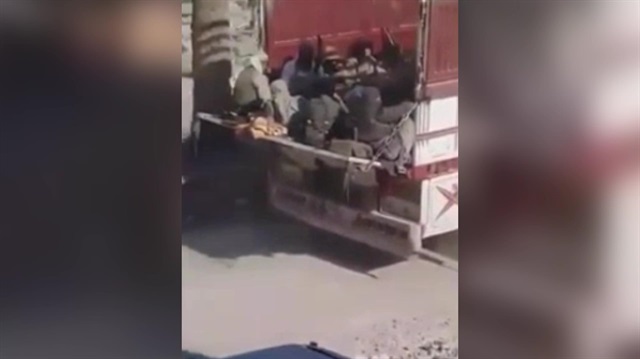 The PKK/PYD "cleared Raqqa of media" in order to prevent coverage of the secret deal and escape. One lorry driver quoted in the report said: "We took out around 4,000 people including women and children - our vehicle and their vehicles combined. When we entered Raqqa, we thought there were 200 people to collect. In my vehicle alone, I took 112 people."
"Another driver says the convoy was six to seven kilometers long. It included almost 50 trucks, 13 buses and more than 100 of the group's own vehicles. IS [Daesh] fighters, their faces covered, sat defiantly on top of some of the vehicles."
Col. Ryan Dillon, spokesman for Operation Inherent Resolve, the Western coalition against Daesh, claimed the U.S. only permitted approximately 250 Daesh members to flee.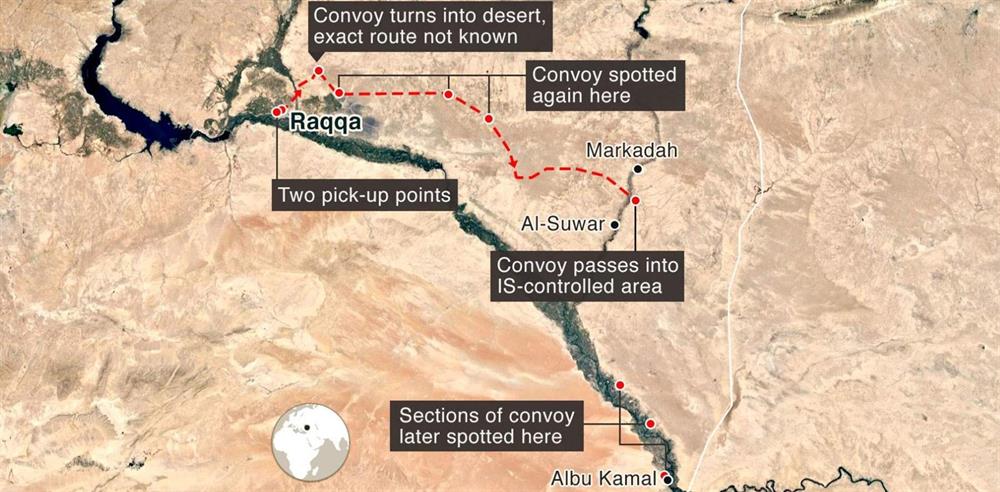 The PKK/PYD previously made an agreement to ensure the evacuation of Daesh terrorists from Manbij.
Raqqa was delivered to PKK/PYD terrorists
The U.S. handed Syria's Raqqa to the PKK terrorist organization. A large banner of Abdullah Öcalan was raised by the PKK/PYD in Raqqa's main square. The terrorist groups also released a video dedicating the Raqqa triumph to Öcalan, who founded the PKK in 1978.
The PYD, the Syrian branch of the PKK, which has waged war against Turkey for more than 30 years, was among the U.S.-backed SDF to take Raqqa from Daesh. The U.S. has supported the SDF, which consists of the PKK/PYD and other groups, in fighting Daesh in Syria but has largely ignored its links to the PKK. The PKK is listed as a terrorist organization by Turkey, the European Union and the United States.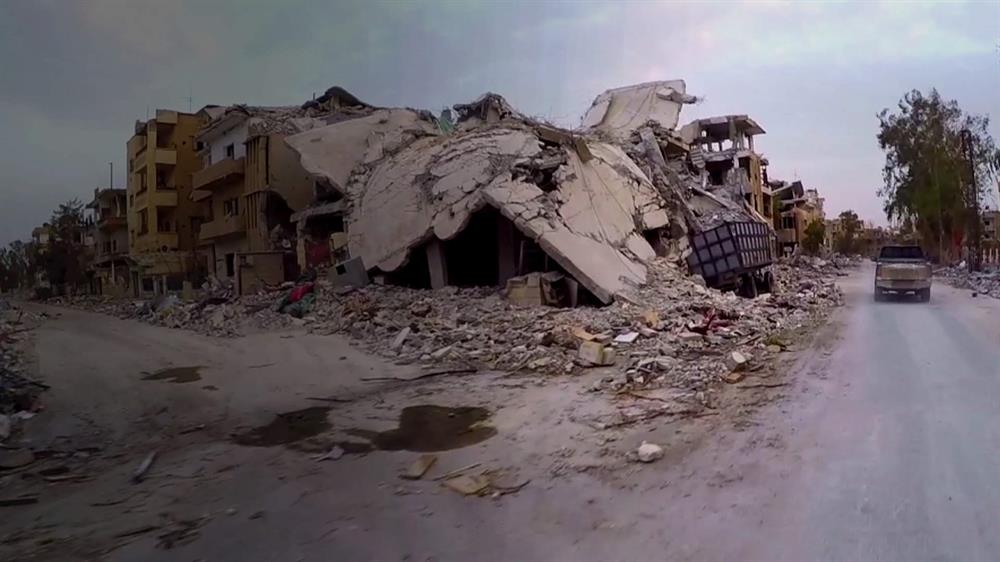 Russia exposed the truth
Russian Defense Minister Sergei Shoigu had stated that the PKK/YPG had agreed with the leaders of the Daesh terrorist organization to withdraw from Raqqa without conflict and in order to deceive the world, news had been published saying that there were violent clashes.