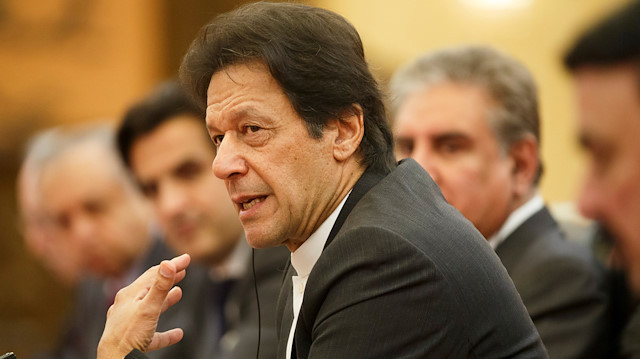 Pakistan is set to open its religious tourism locations that constitute "Sikhs' Mecca and Medina" to minority worshippers and Indian pilgrims, said the country's Prime Minister Imran Khan on Monday.
Speaking during a press conference on the sidelines of his visit to the United Arab Emirates (UAE), Khan said: "We have the Mecca and Medina of the Sikhs, and we are just opening up those sites for [them]," in a move aimed at developing the country's tourism sector and attracting more visitors.
Mecca and Medina are the two holiest sites in Islam.
Last year, Khan launched a project aimed at establishing a corridor linking Gurdwara Darbar Sahib in Pakistan's Kartarpur - the final resting place of the Sikh faith's founder Guru Nanak Dev – to the Dera Baba Nanak shrine in India's Gurdaspur district, in a bid to facilitate visa-free movement of Indian Sikh pilgrims.
Khan touted Pakistan's tourism potential, while acknowledging the country hardly attracts any visitors.
"Half the world's highest peaks are in Pakistan," Khan said, noting that the country has 1,000 kilometers of coastline.
Khan also said that Pakistan has the oldest historical monuments "in the world."