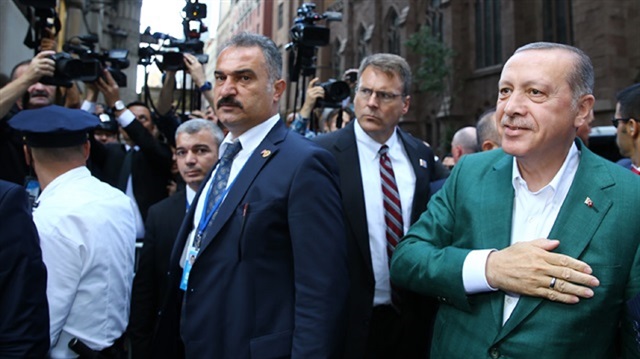 President Recep Tayyip Eroğan departed for New York on Sunday where he will attend the 72nd session of the UN General Assembly.
Turks waited for the arrival of President Recep Tayip Erdoğan in the vicinity of his hotel where American police took intensive security measures.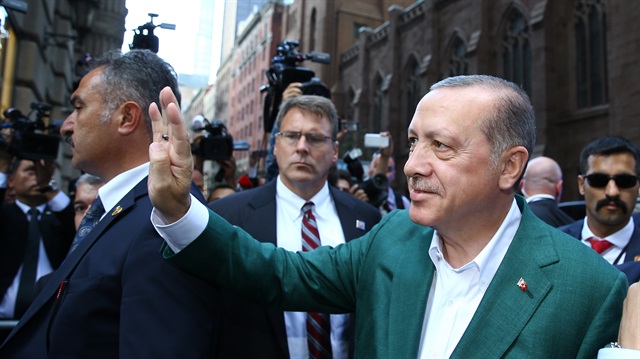 People waving Turkish flags and bearing banners emblazoned with "Welcome to America President Erdoğan" chanted slogans such as "Stand tall, do not yield, we are behind you."
Upon his arrival, President Erdoğan and the accompanying European Union Minister Ömer Çelik, Foreign Minister Mevlüt Çavuşoğlu and Energy and Natural Resources Minister Berat Albayrak greeted those waiting.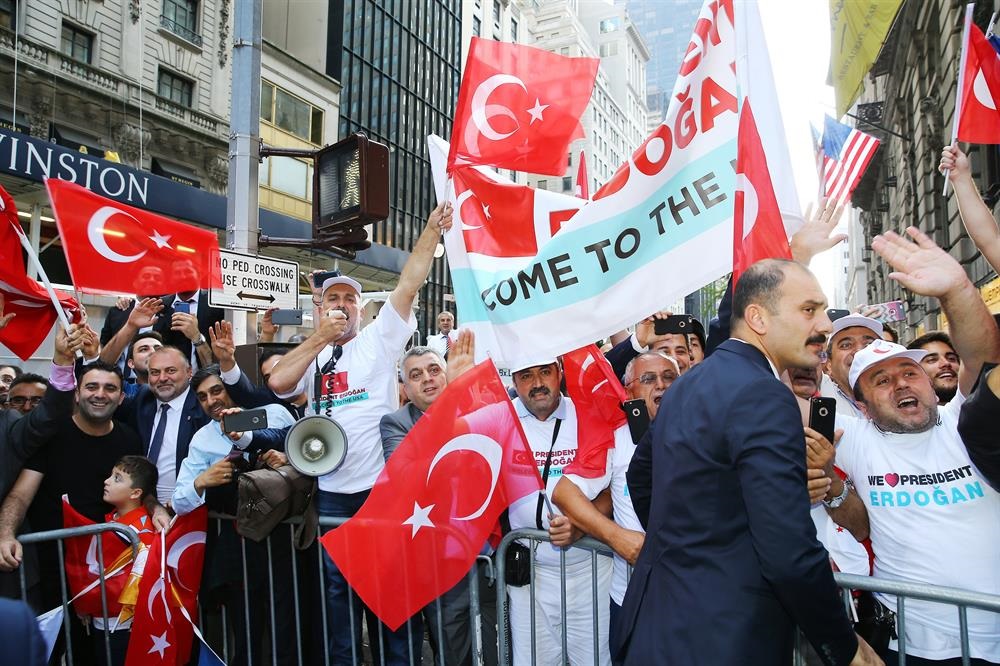 The street of the hotel Erdoğan is staying at has been closed off to traffic, and the U.S. police force have taken great security measures.
Before departing from Istanbul, Turkey, Erdoğan said that he would hold a separate meeting with Iraqi Premier Haidar al-Abadi, and is also expected to meet U.S. President Donald Trump.