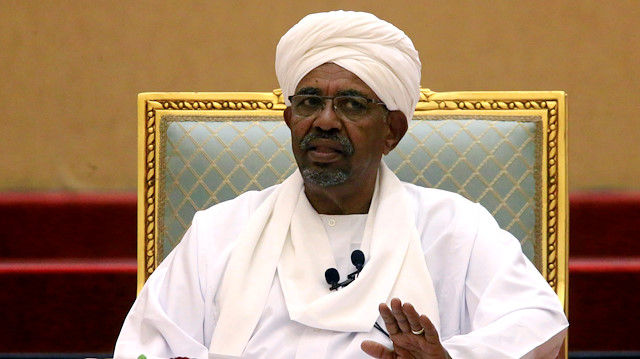 Sudan's top prosecutor in charge of investigating corruption charges against ousted President Omar al-Bashir has allegedly received death threats, according to a Sudanese source on Sunday.
"Prosecutor Mutasem Abdullah Mahmoud has received death threats after launching an investigation into corruption charges against al-Bashir," a source with the Justice Ministry told Anadolu Agency.
"The threats include liquidating the prosecutor's family members," the source said on condition of anonymity due to restrictions on speaking to the media.
He said the prosecutor has received text messages asking him to "stop his investigation".
"The threats came after starting measures against al-Bashir and searching his house," the source said.
"The prosecutor has asked to be relieved of his job and stayed at home," the source added.
Anadolu Agency was unable to reach the prosecutor for comment.
On Saturday, foreign media reported that Sudan's public prosecutor has begun an investigation with al-Bashir on charges of money laundering and possession of large sums of money without legal grounds.
Al-Bashir, who ruled Sudan since 1989, was ousted by the military on April 11 following months of popular protests against his 30-year rule.
A Military Transitional Council (MTC) is now overseeing a two-year "transitional period" during which the council has promised to hold presidential elections.