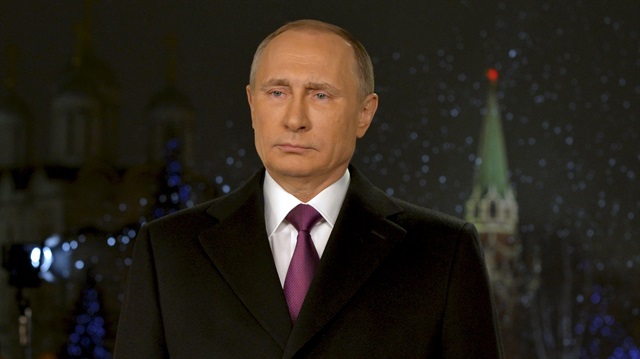 The Kremlin's decision to announce a package of economic sanctions against Turkey in reprisal for shooting down a Russian combat jet on the edge of the Syrian border has reportedly wreached havoc the country's economy.

The rise in prices of food at conventional stores has sparked outrage among Russian consumers. They are considerably displeased with this situation, because they can hardly find fruits and vegetables in the markets. Even if they can find what they need, they are shocked at rising consumer prices.

Food prices have risen from 15 to 20 percent, especially in markets across Moscow. Tomatoes are sold at 720 rubles (29 TL) while carrots are sold at 551 rubles (21.7 TL) in markets. The price of cucumbers, a favourite salad addition for many in Russia, rose to 990 rubles (39 TL) in markets.

The Russian government has strived to narrow the huge gap in the market by importing high-demand agricultural products from its closest ally in the Mideast, Syria.

In 15 days in January, the price of milk and milk products rose by 7 percent. The price of farming products has climbed to 11 percent while the price of fruits has risen 15 percent. The highest increase is the price of bread, with a rise of 25 percent. The rise in product prices is not limited to these. Russian people are now buying their national beverage, vodka, paying 10 percent more than they did in 2015.

Many economists are worried that the Russian treasury will be reset in mid-2017. They have expressed concern over the economic downturn at every occasion. They do not seem hopeful that the government will find a solution to the economic downturn in near future.

Prof. Dr. Aleksandr Abromov, Chairman of Economic Unit of NİUVŞE, said that concerns have increased steadily over the direction of the country's economy.

"There was a decline in the stock market at record levels. One US dollar has increased to 76 rubles, 1 ruble went up to level 83 Euro. The drop in oil prices and devalution of the Chinese currency can be considered as a reason for this poor progress," he explained. "But no matter which way you look at, the general situation is bleak."

Another economist, Dr. Mihail Delyazin, said that real estate sales are at an all-time high in Moscow. "This is not a normal situation. We have never seen such a high sales in real estates."

The decrease in oil prices dramatically affects Russia's economy because oil and gas exports make up almost half of government revenue. Oil and gas comprise over 60 percent of Russia's exports and make up over 30 percent of the country's gross domestic product (GDP), says Investopedia, a resource for finance and market analysis.

President Vladimir Putin imposed strict economic sanctions on his former ally, Turkey, just four days after the downing of a Russian combat jet on the edge of Syrian border in November. The visa-free regime with Turkey was annulled and food imports from Turkey were restricted. President Vladimir Putin has also expanded the original set of sanctions. Russian firms were forbidden from hiring new employees of Turkish origin and all charter flights en route from Russia to Turkey were banned following the plane crisis.