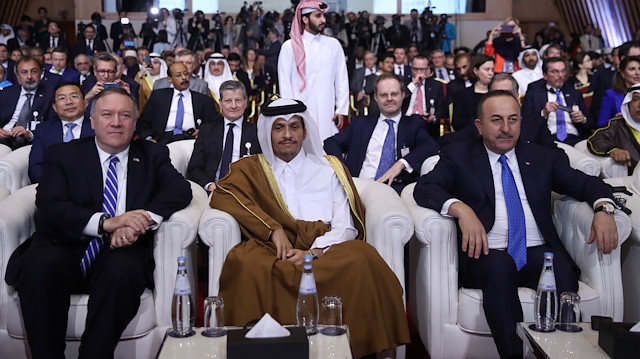 Qatar is set to host another round of talks between the Afghan government and the Taliban on Saturday to end the ongoing war in the country.
In a statement, the Afghan Presidency said negotiations with the Taliban would begin in Qatar's capital Doha.
The Afghan delegation, headed by former chief of the intelligence service Masoom Stanikzai, includes 21 members from various political parties and groups.
President of the Supreme Council for National Reconciliation Abdullah Abdullah, acting Foreign Minister Hanif Atmar, Minister of State for Peace Affairs Sayed Sadat Mansoor Naderi and the president's Special Representative for Peace Abdul-Salam Rahimi are expected to participate in the launching ceremony of the negotiations.
US Secretary of State Mike Pompeo will also participate in the negotiations.
The Taliban also announced in a statement their readiness for Saturday's negotiations.
In a tweet, Zalmay Khalilzad, the US special representative for reconciliation in Afghanistan, welcomed the announcements by Qatar, the Afghan government and the Taliban to start peace negotiations on Sept. 12, saying: "This is a historic opportunity to end a forty-year war that has no military solution and kills too many Afghans.
"The road to get here has been long and will remain difficult. No important achievement is ever easy. It is now the responsibility of Afghan leaders to capitalize on this moment and end this brutal and mindless war."
On Feb. 29, the US and Taliban agreed in Doha on a timetable for a gradual US withdrawal from Afghanistan and an exchange of prisoners.
As per the US-Taliban deal, more than 5,000 insurgents and 1,000 security forces kept captives by Afghan parties to the conflict were to be freed before talks commence.
Official sources confirmed to Anadolu Agency that owing to stern opposition towards the release of last bath of six prisoners, an arrangement has been found to keep them under house arrest in Doha.
The development comes after a Taliban delegation, led by deputy chief Mullah Abdul Ghani Baradar, visited Pakistan last month.
*Bassel Barakat contributed to this report from Ankara