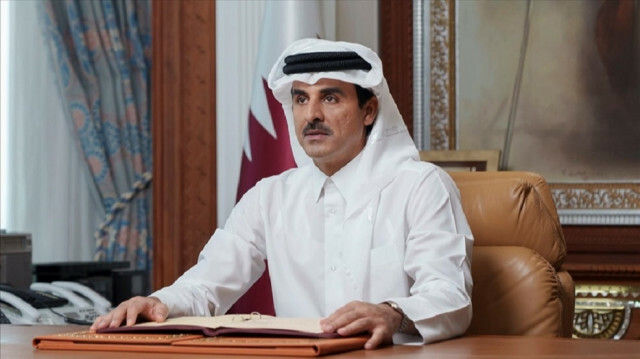 Qatar's Emir Sheikh Tamim bin Hamad Al-Thani on Tuesday received a message from Egyptian President Abdel Fattah al-Sisi regarding bilateral relations, according to the Qatari state news agency.
The message was delivered by Egyptian Minister of Youth and Sports Ashraf Sobhi during his meeting with Qatari Prime Minister and Minister of Interior Sheikh Khalid bin Khalifa bin Abdulaziz Al-Thani.
The news agency said the message focused on "bilateral relations between the two countries and ways to support and develop them."
During the meeting, the two sides reviewed "aspects of enhancing and developing cooperation between the two countries in youth and sports fields," the broadcaster added.
Egypt-Qatar relations significantly improved after signing a reconciliation agreement in Saudi Arabia in January that put an end to years of political feud.
On Aug. 28, the Qatari ruler met with al-Sisi in the Iraqi capital Baghdad on the margins of an international summit.
In June, Egypt and Qatar announced the appointment of ambassadors, after resuming their diplomatic relations.