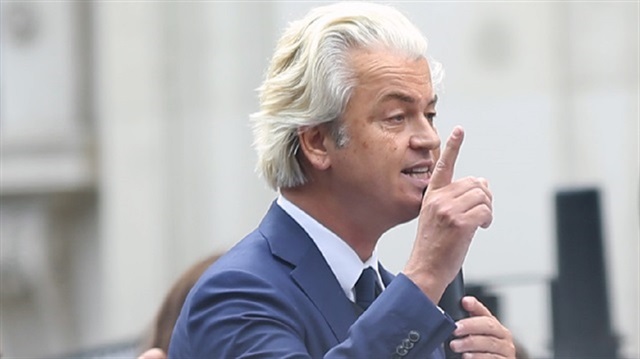 Dutch anti-Islam politician Geert Wilders' Freedom Party will hold a competition of cartoons depicting the Prophet Mohammad, it said on Tuesday.
The racist party said the plan to hold the competition in its secure offices in Dutch Parliament had been approved by the Dutch Counter-terrorism Agency NCTV.
Cartoons depicting the Prophet have provoked strong responses in the past and are met with anger across the Muslim world.
The first winner of the contest will be awarded 5,000 euros, while the second-place winner will receive an award of 2,000 euros, provided by an undisclosed charity.
Wilders' racist Freedom Party is the leading opposition party in parliament after coming in second place in elections last March. He has previously called for the Muslim holy book, the Quran, to be banned.