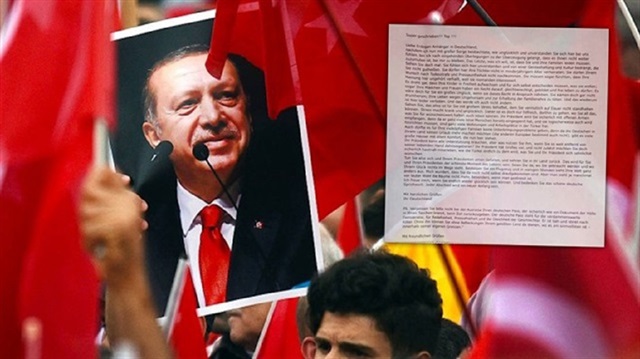 A letter distributed in the German city of Brühl, where many Turkish nationals reside, demanded supporters of Turkish President Recep Tayyip Erdoğan leave the country.
The letter started with the statement "Those in Germany who love Erdoğan," and went on to say "We are anxious and distressed by Erdoğan supporters in Germany. Since their beliefs are different from ours, they cannot continue to live with us. We want them to take their families and leave this country."
"Your president has big plans, you will be doing both himself and yourself a favor by leaving this country," it continued.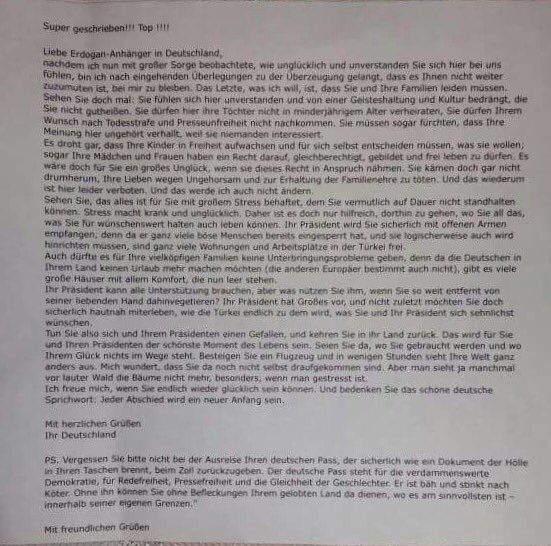 Numerous far-right politicians also called on Turks who backed the Yes campaign to leave Europe and return to Turkey.
Islamophobia and anti-immigrant hate, triggered by the propaganda of far-right and populist parties, is on the rise in Germany.
A mosque in Germany's city of Leipzig was vandalized with anti-Turkish slogans and insults targeting the ruling Justice and Development (AK) Party on Thursday morning. The attack was the third within a week.
Ninety-one mosques were attacked across Germany in 2016, which was a significant increase from 2015, when there were 75 such attacks.