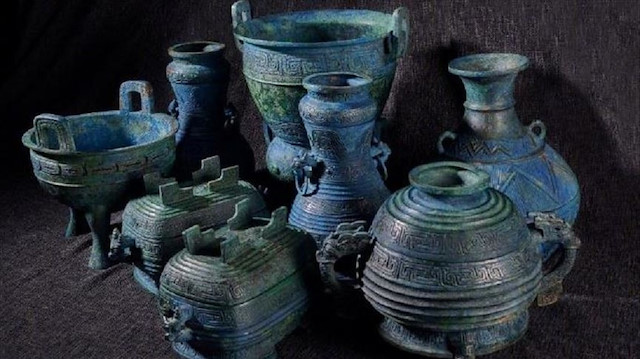 China has recovered lost bronze ware from Japan, local authorities announced on Tuesday.
The 8-piece set of bronze ware, with 330 Chinese characters engraved onto them, were brought home from Japan after 5 months of pursuit, China's National Cultural Heritage Administration told Xinhua news.
The recovery was made on Aug. 23.
The recovered bronze ware can help Chinese researchers with "valuable information regarding the ancient state of Zeng which is mysteriously absent from historical articles", the report said.
"They are among the most-valued relics sets that have been successfully sought and brought back to China in recent years after their illegal trade on the international market was stopped," said Guan Qiang, deputy head of the administration.
Researchers have said that the bronze ware were stolen items from ancient tombs "dating back to the Spring and Autumn Period [770 B.C.-476 B.C.]" located in Suizhou, central China's Hubei Province.