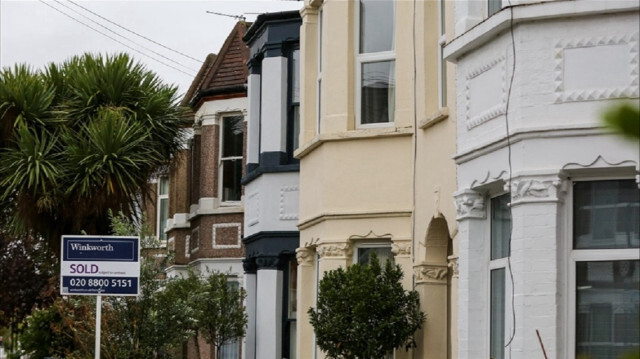 Rising mortgage rates in UK could affect 7.5M households
Around 7.5 million households in Britain are projected to see their repayments rise by 2026, with annual mortgage repayments projected to increase by £15.8 billion ($20.2 billion) by 2026 due to rising interest rates, a recent study conducted by the Resolution Foundation revealed.
The research said it is now anticipated that interest rates will reach their peak in mid-2024, nearing 6%, indicating the likelihood of five additional quarter-point rate increases.
"Market expectations that interest rates are going to rise even higher, and stay higher for longer, are having a major effect on the mortgage market, with deals being pulled and replaced with new higher-rate mortgages," said Simon Pittaway, senior economist at the Resolution Foundation.
"This means the mortgage crunch is now on track to increase mortgage bills by £15.8 billion, with those re-mortgaging next year set to see their costs rise by £2,900 on average," he added.
"Of course, market expectations can be wrong, and rate rises may not turn out to be as bad as feared. But with three-fifths of Britain's £15.7 billion mortgage hike still to be passed on to households, rising repayments will deal an ongoing living standards blow to millions of households in the run-in to the General Election," he concluded.
It is projected that the average two-year fixed-rate mortgage will reach 6.25% later this year and remain above 4.5% until the end of 2027.
As a result, the ongoing mortgage crunch is expected to intensify significantly, according to the foundation.
The UK has been grappling with soaring consumer inflation, which reached 8.7% year-on-year in April, dropping slightly from 10.1% in March but remaining higher than the anticipated 8.2%.
The Office for National Statistics (ONS) has also highlighted that food prices continue to skyrocket, reaching their highest rate in nearly 45 years.
Despite the growth rate of grocery prices slowing down in the year leading up to April, it still approached a record level of 19.1%.​​​​​​​
6 months ago