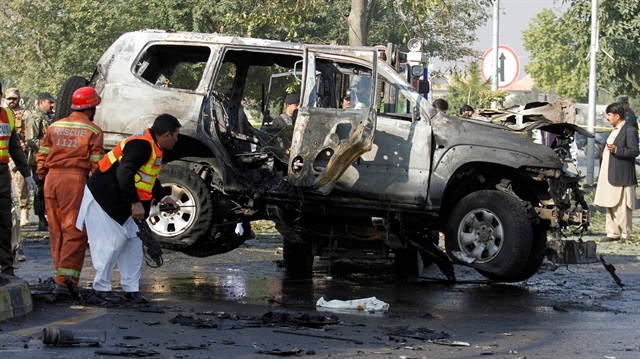 A roadside bomb killed six people in the North Waziristan tribal region near the Afghanistan border on Tuesday, local media reported.
Nine were injured in the attack targeting a security convoy in Mir Ali, the region's second largest town, broadcaster ARY News reported. The bomb was hidden in a motorcycle.
Most casualties are believed to be civilians but three security force personnel were wounded, the channel said.
North Waziristan is one of seven semi-autonomous tribal regions and was once the headquarters of the Tehrik-e-Taliban Pakistan (TTP).
The army launched a series of operations in the tribal regions, mostly in North Waziristan, in 2014 to eliminate the TTP and its affiliates.
Military chiefs have said more than 5,000 suspected militants were killed in the operation for the loss of around 700 troops. More than a million civilians were displaced although the government has said the majority have returned home.