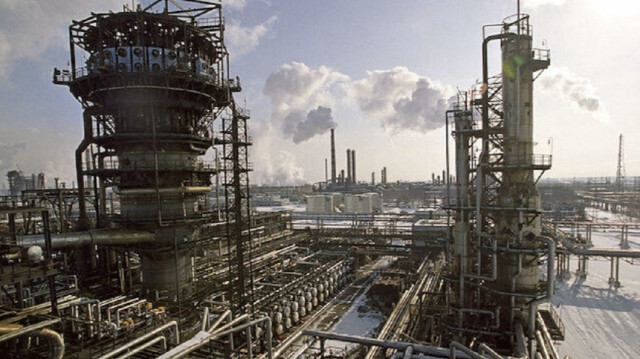 Russian oil company Transneft claimed on Wednesday that multiple explosive devices were found at the Druzhba oil pipeline in the western Bryansk region.
Two explosives were discovered last evening and one this afternoon at the Novozybkov oil pumping station, company spokesman Igor Demin told Russian TASS news agency.
According to him, the devices were dropped from drones, causing destruction of non-industrial plastic production facilities.
Demin added that the warhead of the explosives -- metal balls -- shows the intention to kill people rather than destroy the oil pumping station.
"The whole 2023, the Novozybkov oil pumping station does not pump oil, the tank farm is empty. The nature of the combat unit -- metal balls -- suggests that the organizers of the sabotage did not plan the destruction of the station, but the murder of people from among the civilian personnel serving the Druzhba oil pipeline station," he said.
An investigation over the incident is underway, he said.
Last week, Russia's Bryansk region was a scene of open confrontation between Russian and Ukrainian military.
On March 2, Moscow said Ukrainian troops launched an offensive in Russia's Bryansk region, which killed one civilian and injured a 10-year-old boy. President Vladimir Putin called it "a terrorist attack."
6 ay önce