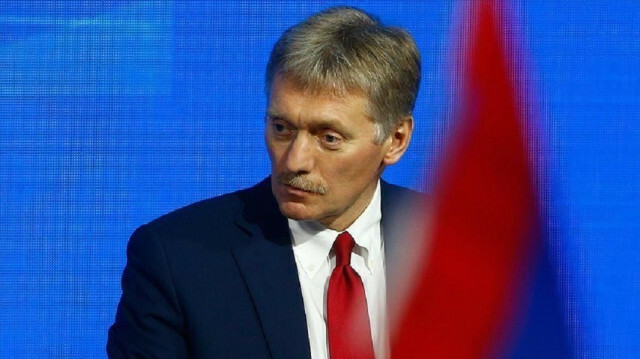 Russia voiced concern on Wednesday about Turkey's delivery of drones to Ukraine, stressing that the move does not contribute to the settlement of the conflict in Donbas.
Russia has "special, good relations" with Turkey, but drone deliveries have raised concerns since they can lead to destabilization and negative consequences, Kremlin spokesman Dmitry Peskov told reporters in Moscow.
"We have really special, good relations with Turkey, but in this case, unfortunately, our concerns are confirmed that the supply of such types of weapons to the Ukrainian military could potentially lead to destabilization of the situation on the contact line (in Ukraine's eastern region of Donbas). This does not contribute to the settlement of this internal Ukrainian problem," he said.
The Ukrainian Armed Forces released a video on social media on Tuesday of its first-ever combat deployment of a Turkish Bayraktar TB2 armed drone in Donbas.
Ukraine's military purchased six Bayraktar TB2 unmanned aerial vehicles (UAVs) and three ground control stations from Turkey in 2019, which were delivered in two months.
In July this year, the first batch of TB2s was delivered to the Ukrainian Naval Forces.
Separately, Russian Foreign Minister Sergey Lavrov said Moscow was monitoring reports on the engagement of the Bayraktar drones in Donbas.
Speaking at a news conference following a meeting with his South Korean counterpart Chung Eui-yong, Lavrov said that at the moment, the country does not yet have explicit information on what happened.
The Bayraktar TB2 entered the Turkish army's inventory in 2014, and is currently used by several other countries, including Ukraine, Qatar, and Azerbaijan.
Turkey has used its cutting-edge drones effectively over the years in cross-border anti-terror military operations such as Euphrates Shield, Olive Branch, and Spring Shield to liberate areas in Syria near its border from terrorist groups.
Turkish drones are also said to have played a crucial role in last year's six-week war between Armenia and Azerbaijan.