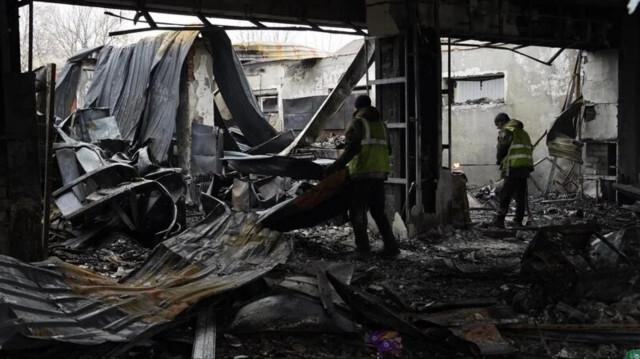 The Russian Defense Ministry claimed on Tuesday that Ukraine's attack on Russia's Belgorod region was repelled.
It was a "terrorist" attack, Defense Ministry spokesman Igor Konashenkov said at a news conference in Moscow, referring to Monday's attack on Russia's border territories, which killed one person and injured 12, forcing regional authorities to relocate residents from nine settlements.
A group calling itself the "Freedom of Russia Legion" or "Russian Volunteer Corps," a paramilitary group made up of Russian citizens based in Ukraine, said in a Telegram post that they had "liberated" a settlement in the Belgorod region, which borders Ukraine.
However, in the counterattack, Konashenkov claimed that "more than 70 Ukrainian terrorists, four armored combat vehicles, and five pickups were destroyed."
"The Kyiv regime, after being defeated in the city of Artyomovsk (the Russian name for Ukraine's city of Bkhmut) has turned to terrorist attacks against civilians.
"On May 22 of this year, after intensive artillery shelling of the Kozinka international checkpoint, as well as a number of other civilian objects in the Grayvoronsky district of the Belgorod region, a unit of the Ukrainian nationalist formation invaded the territory of the Russian Federation," he said.
According to Konashenkov, Ukrainian troops were "blocked, defeated, and thrown back to Ukrainian territory."
Earlier, on March 2, Ukraine's armed forces attacked Russia's border region of Bryansk, killing one person and injuring a 10-year-old boy.
8 days ago