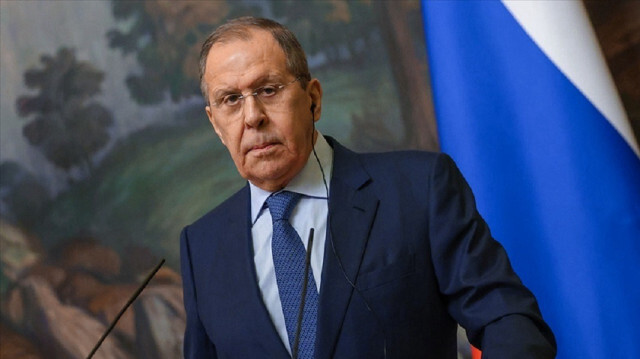 Russian Foreign Minister Sergey Lavrov
Russia said on Sunday that the US has crossed "all bounds" of diplomatic and ethical norms in an effort to assert its hegemony.
"You can expect anything from the United States. They have already overstepped all bounds, diplomatic, ethical, any other, in the desire to secure their hegemony," Russian Foreign Minister Sergey Lavrov said in an interview with TV channel Rossiya-24.
Russia has framed US opposition to its 13-month-old war on Ukraine as an attempt to enforce American "hegemony."
Saying that China reflects the tradition of "a great civilization that is more than a thousand years old," Lavrov added that Beijing has developed its own unique style of reaction to US diplomatic pressure.
"It includes dignity, a deep analysis of everything that is going on, and avoiding any hasty moves," Lavrov said.
Lavrov's comments come four days after Chinese President Xi Jinping concluded his visit to Moscow, where he met with his Russian counterpart Vladimir Putin to discuss bilateral ties and Beijing's proposals for peaceful settlement of the Russia-Ukraine war.
The US has said China cannot be an impartial mediator of the war, and rejected China's proposal.
2 months ago