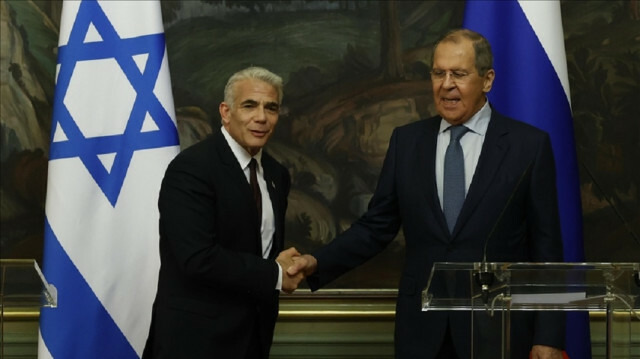 Russia wants to hold a high-level tripartite meeting with Israel and the US on Syria, according to Israeli media on Thursday.
Israeli website Walla news reported that Russia asked Israel to encourage the US to accept high-level trilateral talks on Syria.
Citing two high-level Israeli officials, Walla news reported that Russian Foreign Minister Sergey Lavrov brought up the issue during his meeting with his Israeli counterpart Yair Lapid in Moscow on Sept. 9.
Israeli officials expressed their support for the trilateral summit, according to the report.
Israel's main goal is to get Iran out of Syria, and that this can only be possible with Russia-US cooperation, it added.