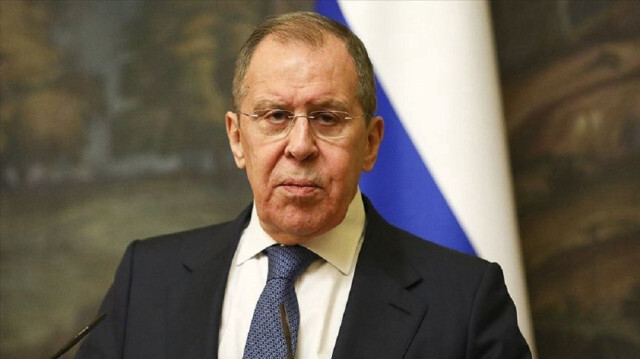 Russian Foreign Minister Sergey Lavrov
Russia on Monday said that it will react "harshly" to any "unfriendly actions" against Moscow.
"There should be no doubt: we will react harshly to any unfriendly actions, using all available means," Russian Foreign Minister Sergey Lavrov said at a meeting in Moscow.
He accused the Western countries of intending to cause discontent among the Russian population.
"They (the West) found very capable executors of their will in the current Nazi regime in Ukraine, whose roots were laid long ago," Lavrov said.
He further said that Russia is fighting in Ukraine "not only for security, for Russians and Russian-speaking people living in the new territories" but also for "upholding Russian statehood."
Lavrov also noted that Russia will decide on the prospect of holding talks with Western countries "when and if they sober up."
"Despite the dirty campaign to abolish everything connected with Russia, we still have many friends in all countries of the world, including in the West. We know that they sympathize with our multinational country, love Russian culture, and share the traditional moral and family values that we are promoting," the foreign minister said.
He argued that China and India, as well as many other countries in Eurasia, the Asia-Pacific region, the Middle East, Africa, and Latin America, do not intend to help the West maintain its hegemony in the world.
"It is quite natural that about three-quarters of the world's states did not join the anti-Russian sanctions. All of them took a balanced position on the situation in Ukraine and around it," he said, adding: "And they do not want to give up their legitimate national interests in order to help the Anglo-Saxons and their helpers maintain their hegemony or, to put it more correctly, try to maintain their hegemony on the world stage."
2 months ago