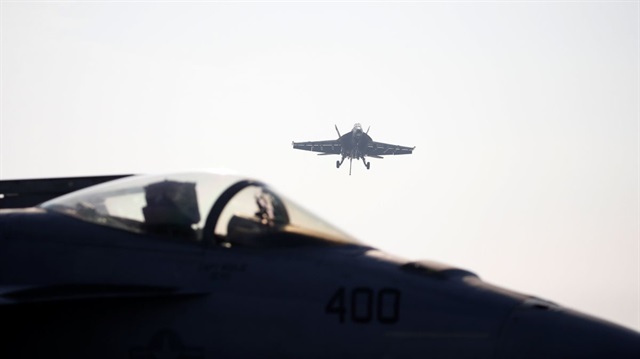 A Russian fighter jet on Saturday intercepted an American reconnaissance aircraft over the international waters of the Black Sea, local media reported Tuesday.
Citing the press office of the Southern Military District, Russia's official news agency TASS said the military detected an aircraft at 1.00 p.m. Moscow time (1000GMT) Saturday approaching the Russian border at "high speed".
A Su-30 fighter jet identified it as an American reconnaissance aircraft, P8-A Poseidon, it said.
"After being identified by a Russian fighter jet, the U.S. reconnaissance plane changed its route and set course away from Russia's airspace," it added.
Moscow intercepted in June an American B-52 bomber along the Russian border over the Baltic Sea.