Russians across Europe face discrimination, hostility due to war in Ukraine
German retailers decide not to sell Russian-made products, Italy postpones Russian opera conductor Gergiev's performance
AA  
Thursday 13:12, 03 March 2022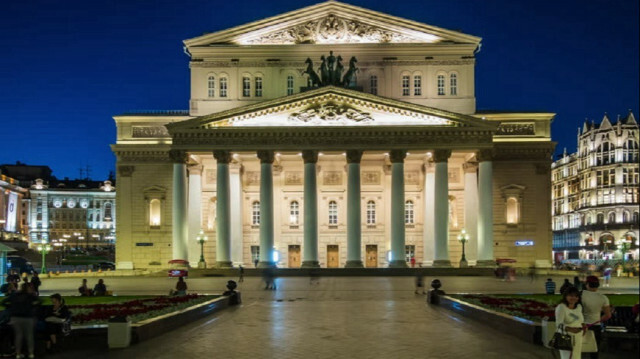 Russians living in Europe have faced discrimination and hostility ever since Moscow's war on Ukraine began last week.
A Russian national living in Germany's Saarland state claimed that he was sacked only because he was Russian.
Anna Netrebko, a Russian opera singer, was compelled to cancel several of her planned European performances after being heavily criticized for her good relationship with Russian President Vladimir Putin.
German retail brands Rewe, Penny, Aldi, and Netto have likewise decided not to sell Russian-made products. They declared that the food products that were removed from the shelves would be donated to charitable groups in stages.
A restaurant in Bietigheim-Bissingen town in southwestern Germany announced that customers with Russian passports would no longer be served.
"We are aware that the ordinary Russian citizen is not to blame for the Russian government's 'criminal actions,' but it is time to make a statement. This is our contribution to ensuring a peaceful Europe for our children," the restaurant said in a statement.
However, the restaurant's action drew widespread condemnation throughout Germany, forcing it to retract its decision and issue a new statement.
The Milano-Bicocca University in Italy's Milan province has controversially dropped Italian writer Paolo Nori's course on Fyodor Dostoevsky, the world-famous Russian author of Crime and Punishment.
Later, the university administration reinstated Nori's course on Dostoevsky after receiving harsh criticism.
Italian media reported that the country's University and Research Minister Maria Cristina Messa said it was a wise decision for the university administration to review and reinstate the course.
Meanwhile, Russian conductor Valery Gergiev has been shunned by Milan's La Scale Opera House for refusing to take a stance against Russia's actions against Ukraine.
On Feb. 28, Milan Mayor Giuseppe Sala, who also serves as head of the opera house, stated that he does not believe Gergiev will lead the March 5 performance.
Russians living in Portugal have also complained of unfavorable reactions following the war.
A social media user shared a photo of a sign in front of a restaurant in Portugal that reads: "We don't serve Russians."
Anna Pogrebtsova, the head of the Pushkin, a Russian association in Portugal, told Expresso newspaper that she received an anonymous phone call with someone yelling at her.
Most of the threats are made by Ukrainian citizens who live in the country, she claimed, quoting one of the callers as saying: "You have to die, all Russian aggressors."
A Ukrainian mechanic on Saturday tried to sink his Russian boss's yacht in Spain.
Taras Ostapchuk told local daily Ultima Hora that he decided to destroy the Lady Anastasia yacht after he saw images of a Russian missile hitting an apartment block in Ukraine's capital Kyiv that he thought may have been his.
He claimed that Alexander Mikheev, the head of Russian state arms exporter Rosoboronexport, is the owner of the €7 million ($7.8 million) luxury vessel.
"My boss is a criminal who sells weapons that are killing Ukrainian people," he told the newspaper, adding: "I have no regrets about what I've done, and I'd do it again."
His attempt failed and he was nabbed by the police. Despite his confession, Spanish authorities released Ostapchuk from custody shortly afterwards.
A trailer selling Russian butter at the Holmenkollen Ski Festival near Oslo was vandalized.
Stefan Marx, director of the Holmenkollen Ski Festival, said the truck was public property, and they were upset by the vandalism.
Meanwhile, it was reported that the athletes from Russia's ski jumping national team in the region also received threats.
Alexander Stockl, the coach of Norway's ski jumping national team, told the country's public broadcaster NRK that Russian athletes have received repeated threats in his country, which is unacceptable.
The athletes do not share the Russian government's viewpoint, according to Stockl, who believes that the athletes should be allowed to return to their home country safely.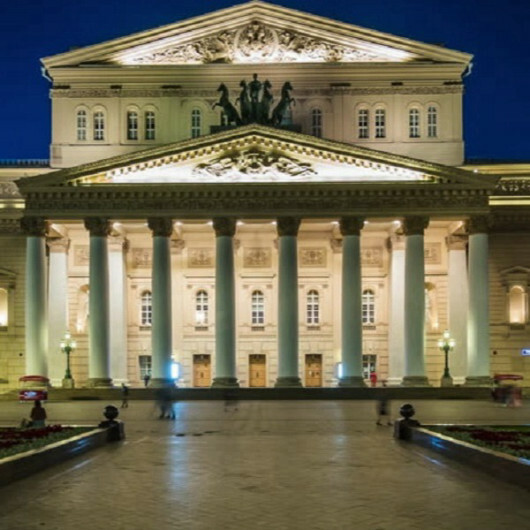 Russians across Europe face discrimination, hostility due to war in Ukraine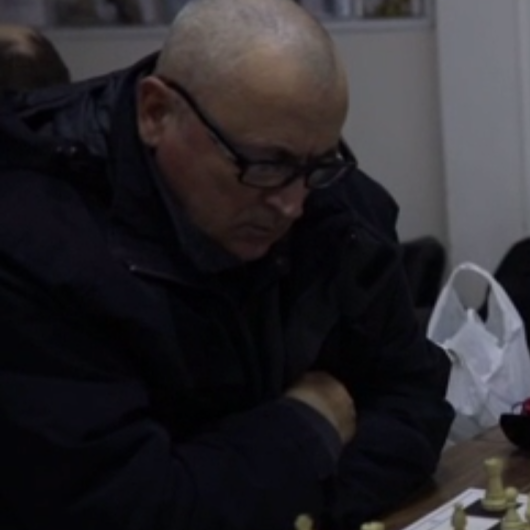 Chess tournament held in Odesa for 3rd time since start of Russian war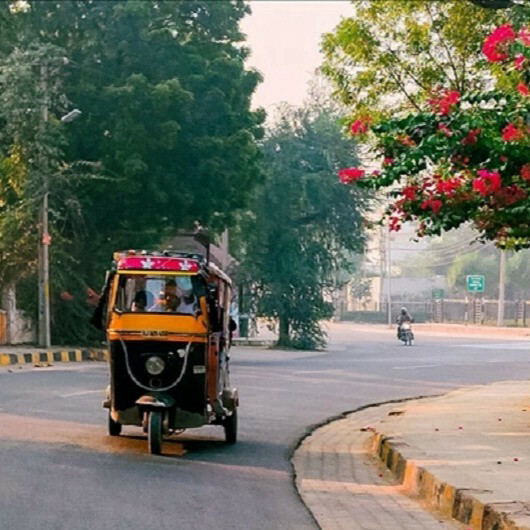 Autorickshaws becoming popular among foreign diplomats in India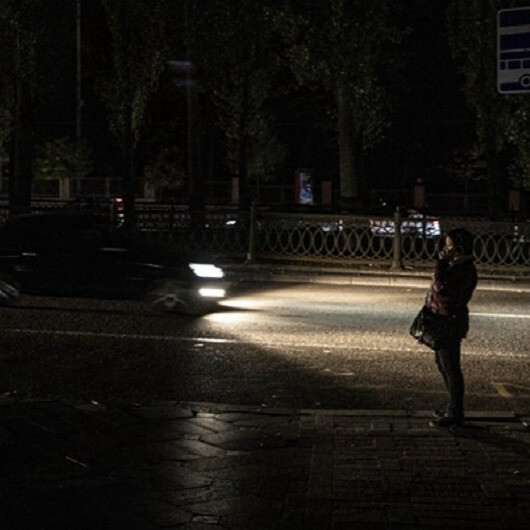 Electricity consumption curbs take effect across Ukraine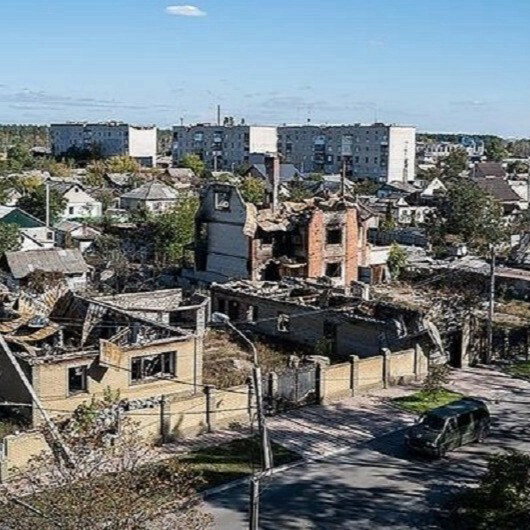 Five killed, 4 injured during Russian strikes in Ukraine's eastern Donetsk region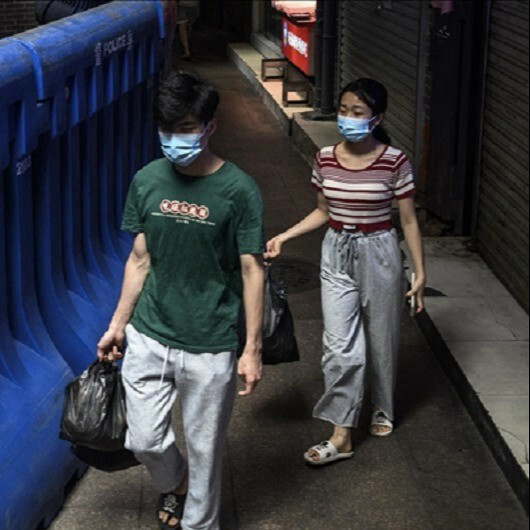 Protests erupt in China against zero-COVID lockdown