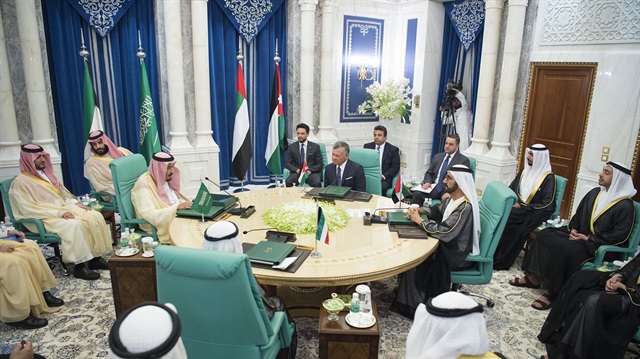 Saudi Arabia hosts summit on Jordan economic crisis
Saudi Arabia, Kuwait and the United Arab Emirates (UAE) have pledged $2.5 billion in aid to ease Jordan's economic crisis following a wave of protests against a controversial income tax bill.
The money includes a deposit in Jordan's central bank, funding to support the country's budget for the next five years, World Bank guarantees and financing of development projects, the summit said in a statement early Monday and cited by the official SPA news agency.
The announcement came following a summit called by Saudi King Salman bin Abdulaziz in Makkah to discuss Jordan's economic crisis after a wave of demonstrations rocked the country to protest economic conditions and an income tax bill approved by the government last month.
The protests had forced Prime Minister Hani al-Mulki to resign, with the Jordanian king appointing Education Minister Omar al-Razzaz to head up a new government.
Amman recently raised subsidized electricity prices for the fifth time this year, leading to further popular discontent. It also announced increases in subsidized fuel prices before swiftly reversing the move following a popular backlash.
According to official data, Jordan's budget for this year suffers from a roughly financial deficit of $1.753 billion.
5 yıl önce