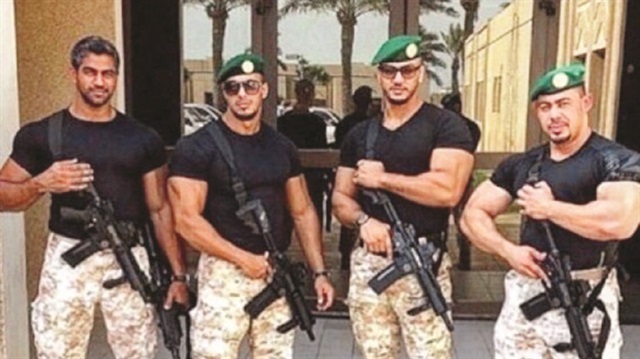 Saudi's Crown Prince Mohammed bin Salman has created a specially trained 5,000-strong army called "Al-Saif Al-Ajrab," with help from U.S. mercenary company Blackwater, according to a report by the Saudi-based news websites Sabq and Al-Marsad.
A 5,000 strong force
The force, which is comprised from 5,000 soldiers, was created under the orders of King Salman bin Abdulaziz who acceded to the throne in 2015.
Fighters in Bin Salman's force are handpicked after undergoing high-level military training and answer directly to the crown prince.
The brigade, which acts as Salman's own private army, derives its name from the sword used by the founder of the second Kingdom King Turky bin Abdullah bin Muhammed al-Saud. The Arabic Al-Saif al-Ajrab roughly translates to "the sword that has been rusted with blood."
Cooperation with UAE
After King Salman bin Abdulaziz acceded to the throne in 2015, a close cooperation between Riyadh and the UAE developed, and a special force consisting of mercenaries was created.
The force, which was created with help from Eric Prince, the founder of the mercenary company Blackwater, plays an active role in Yemen.
It is said that the idea behind creating a special force that is directly linked to the Saudi Crown Prince was hatched following a meeting between Mohammed bin Salman and his close friend UAE's Prince Zayed.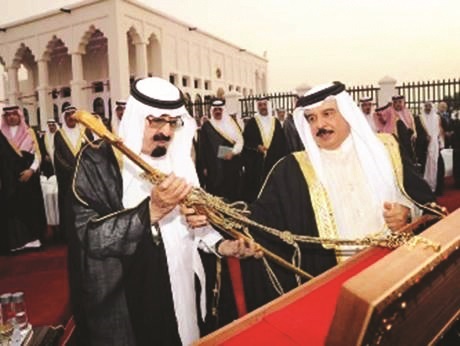 Force used during the 'princes operation'
Following the operation that detained princes from the ruling Saudi family in November last year, several news stories surfaced reporting that former Blackwater workers were part of the special security force that carried out Crown Prince Muhammed bin Salman's operation.
Additionally, it is said that the Al-Ajrab brigade was also part of the operation that resulted in the arrest of influential ruling family members such as the former National Guard Minister Prince Muteab bin Abdullah and Prince Waleed bin Talal, among many others.