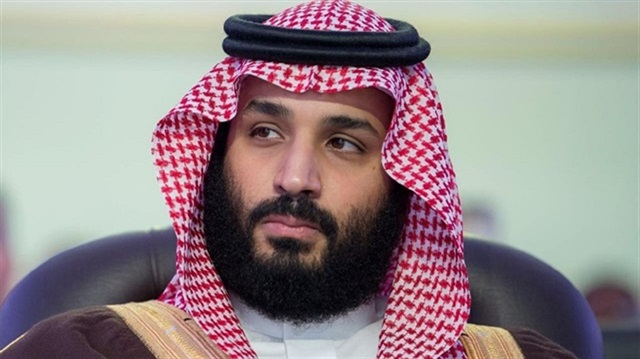 Saudi Arabia's Crown Prince Mohammed bin Salman, during the Jewish leaders meeting in America's New York last week, reportedly said that the conflict between Palestinian and Israeli society should come to an end with statements in favor of Israel as ties between the two countries strengthen. He harshly criticized the situation saying that it is better for Palestinians to "make peace or shut up and stop protesting."
"The Palestinians were made many settlement offers in the last 40 years. However, they rejected all. It is time for Palestinians to either accept the terms offered or come to the negotiating table. If they cannot do any of these, they should shut up and stop protesting," Muhammad bin Salman said.
Since the era of Sultan Abdulhamid II, Theodor Herzl, considered to be the founder of Israel, used several ploys in order to seize Palestinian properties and eliminate the Palestinian presence in Jerusalem, which is a tactic that is still employed by Israel today.
Despite their limited resources and the hardships amid growing discriminatory restrictions imposed by Israel, Palestinians have defied all intimidation and bribes.
Saudi's Salman boosts ties with Israel
In early April, Salman said Israelis are entitled to live peacefully on their own land, another public sign of an apparent thawing in ties between the two countries.
"There are a lot of interests we share with Israel and if there is peace, there would be a lot of interest between Israel and the Gulf Cooperation Council countries," he added.
On Nov. 19, Israel Minister of National Infrastructure, Energy and Water Resources Yuval Steinitz indicated that his country has had "secret" contacts with Saudi Arabia against Iran, which shocked many given the fact that Saudi Arabia and Israel do not have formal diplomatic relations. Additionally, Saudi opened its airspace to Israel in February 2017.