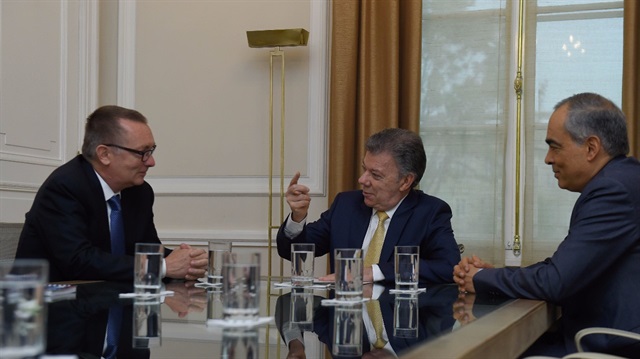 UN political affairs chief Jeffrey Feltman is to travel to North Korea for a four-day visit this week, the UN announced on Monday.
It will be the highest-level visit to be made by a UN official in more than six years as tension rises over Pyongyang's nuclear programs, according to the organization.
From Dec. 5 to 8, Feltman, a former U.S. State Department official, will meet a number of officials including Foreign Minister Ri Yong-ho, UN spokesman Stephane Dujarric told reporters.
The visit comes after an invitation from North Korea for a policy dialogue with the United Nations, according to the UN Political Affairs' Twitter account. Feltman will discuss "issues of mutual interest and concerns, with Korean officials," it added.
The last UN visit was in October 2011 when Valerie Amos, then UN aid chief, traveled to the country.