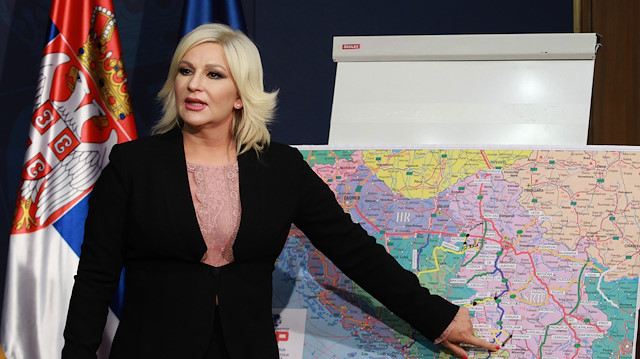 Serbia and Bosnia and Herzegovina on Friday signed an agreement on cooperating on construction of the landmark Belgrade-Sarajevo highway, a project financed by Turkey.

The agreement will provide for the formation of an operational body within the next month to work on implementation of the long-awaited project to link the two countries' capitals.
After the signing ceremony, Serbian Construction, Transport, and Infrastructure Minister Zorana Mihajlovic called the pact a big step towards building the highway quickly and efficiently.
The road's foundation stone was laid in October, in a ceremony attended by Turkish President Recep Tayyip Erdogan, Serbian President Aleksandar Vucic, and members of Bosnia and Herzegovina's Presidency.
"For us, this is a path that should connect two countries, people in those two states, a path we call through friendship, which should lead us to the future, not to the past, and all the problems we have had in the past," Mihajlovic said.
He said that it is not only a highway but also will serve as a border crossing, all for the purpose of the better and faster flow of goods and people.
Aida Smajic, Bosnia's ambassador to Serbia, said building the highway is sure to boost bilateral ties, and that small, operational steps will help resolve all outstanding issues.
"With projects like this, both countries show a clear commitment to joining the EU," their strategic goal, said Smajic.
Two years ago a dispute over the highway -- a ring road project -- was resolved following a meeting in Turkey between Turkish President Recep Tayyip Erdogan, Serbian President Aleksandar Vucic, and Bakir Izetbegovic, then-Bosniak member of the Presidency of Bosnia and Herzegovina.
Turkey sees the highway as promoting peace in the region.
In December 2018, Turkey's Tasyapi signed a contract with the Serbian government to build the highway.