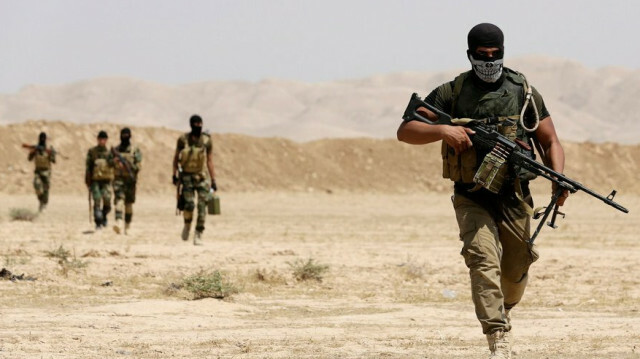 Iraq's Independent High Electoral Commission on Saturday announced the exclusion of the Hashd al-Shaabi militia, or Popular Mobilization Forces, from the list of security forces who will vote in next week's parliamentary elections.
"The commission formally addressed the Popular Mobilization Authority to submit the names of their members to be included in the register for the security forces eligible to vote," spokesman Jumana Al-Ghalai said in statements cited by the Iraqi News Agency.
But the Shia militia group did not submit the names of its members on the specified date, according to Al-Ghalai.
They are now "excluded from the special vote (for security forces)," she added.
Its members, however, can still cast ballot on the Election Day.
Iraqi security forces vote in special polling held on the eve of the Election Day.
While Hashd al-Shaabi is legally affiliated with the Iraqi army which receives orders from the prime minister, observers believe that the group's influence has increased on a large scale over time, and its strength has eclipsed that of other state institutions. Moreover, its leaders are not subject to government orders. Rather, they are closely aligned with Iran, and have been accused of targeting US troops and bases in Iraq.
Iraqis are scheduled to vote on Oct. 10.
Figures from the Iraqi Electoral Commission in July showed that 3,249 candidates representing 21 coalitions and 109 parties, as well as independent candidates, will run for 329 parliamentary seats.
The polls were originally scheduled to be held in 2022, but Iraq's political parties have decided to hold early elections following mass protests that erupted in the country in 2019 against deep-seated corruption and poor services.
2 years ago