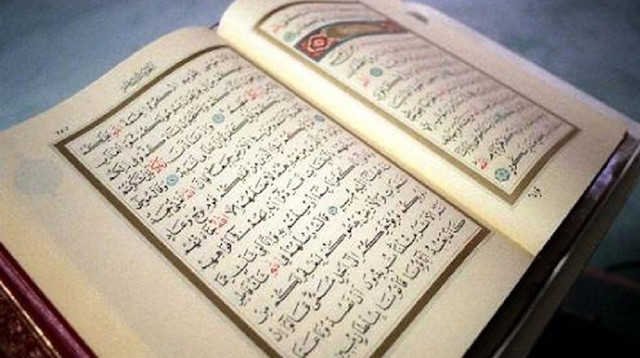 The Chinese government's crackdown on religion is increasing at an alarming scale, as the administration attempts to "imprint" socialist and communist values in society.
One of the latest step taken to guide faith in the direction of sinicization is "rewriting the holy books of major religions" to eliminate contents that contradict "the core values of socialism" and adjust them to "the requirements of the era."
The sacred books will be either modified or re-translated by officials assigned by the state, according to reports.
The Committee for Ethnic and Religious Affairs, which is responsible for all religious matters of the country, ordered the decision to be implemented during a meeting in November, as the police-state seeks to spread the Communist Party's ideologies, French newspaper Le Figaro reported on Monday.
Wang Yang, chairman of the Chinese People's Political Consultative Conference, reportedly urged officials to build a "religious system with Chinese characteristics."
The Quran, the Bible and sutras from Buddhism were not specifically referred to, but on the other hand the controversial decision encompasses comprehensive "review" of the existing religious classics, which allegedly "do not conform to the progress of the times."
The Malaysian Consultative Council of Islamic Organization (MAPIM) lambasted the decision in a written statement, saying: "The re-writing of the Quran will be seen as a war against Islam, and Muslims around the world will definitely stand up to rebuke this policy."
As many as 1 million people, or about 7 percent of Xinjiang's Muslim population, have been incarcerated in a sprawling network of "political re-education" camps, according to U.S. and UN studies. Beijing says that its camps in Xinjiang are "vocational training centers."
Last September, the New York-based Human Rights Watch released a report accusing Beijing of a "systematic campaign of human rights violations" against Uighur Muslims in Xinjiang.
Adopting new forms of repression on religions, the country recently burned illegal publications, shut down mosques and churches, and conducted mass detentions, according to reports.