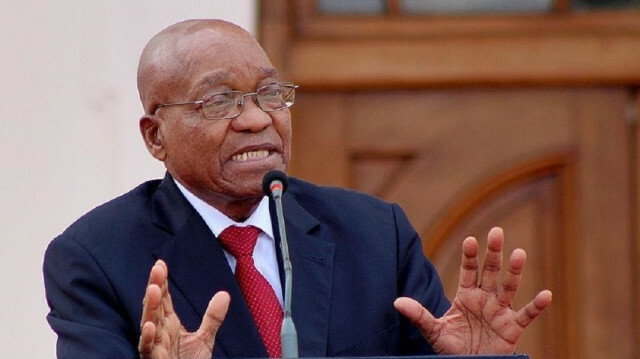 South Africa's Constitutional Court on Friday dismissed former President Jacob Zuma's appeal to have his 15-month prison sentence overturned.
Zuma, 79, was handed a jail term by the court in June for contempt after he refused to appear before a judicial commission probing corruption during his nine-year presidency.
The veteran politician spent a few weeks at a prison in the eastern KwaZulu-Natal province before being moved to a hospital, where he is now recuperating after undergoing a surgery for an undisclosed ailment.
His legal team filed an appeal in July for the Constitutional Court to revoke its sentence, arguing that it was too harsh for the elderly Zuma and that he was the only prisoner in the country jailed without a trial.
Judge Sisi Khampepe said in the ruling that Zuma "failed to show why the judgment was erroneous" and did not fulfill "the statutory requirements of a rescission."
Zuma's incarceration sparked violent riots in South Africa that claimed more than 300 lives and led to widespread looting and vandalism, causing businesses losses worth millions of dollars.
The Jacob Zuma Foundation rejected Friday's decision as "a travesty of justice" and urged South Africans to continue giving funds to support the ex-president's legal fight.