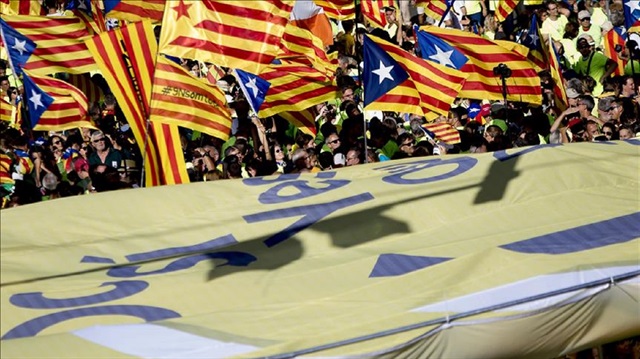 Spain's public prosecutor on Wednesday asked local authorities to summon over 700 Catalan mayors who have backed a referendum on regional independence which Madrid has branded illegal.
The move ratchets up tension in a struggle over the vote, the day after the Constitutional Court suspended the second of two laws paving the way for it.
So far, 712 municipal leaders have pledged to allow the use of public space for the October 1 vote, although the mayor of the area's main city Barcelona has not taken a definitive position.
If the mayors who have shown support do not answer the summons, police should arrest them, the central prosecutor's office said in an official letter to local authorities.