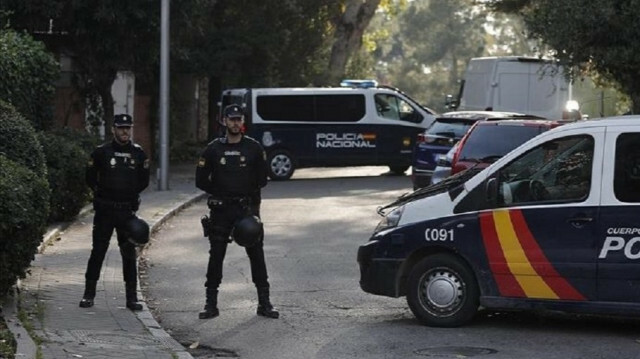 Spanish police on Saturday said they seized a cattle ship off the Canary Islands that was carrying 4.5 tons of cocaine.
The ship's 28 crew members from nine different countries have been detained, police said.
According to Spanish daily El Pais, the cocaine, with a street value of more than $150 million, was hidden among 1,750 cattle.
"International organizations are reinventing themselves when it comes to transporting drugs from Latin America to Europe, using livestock to make it more difficult to control and trace," police said in a statement.
The large vessel, Orion V, was sailing under a Togo flag and had departed from Colombia.
Police say they had been monitoring the vessel since 2020 because it was suspected of transporting "significant quantities" of drugs worldwide.
It had made deliveries to countries like Libya, Angola, Saudi Arabia, Curacao, Egypt, United Arab Emirates, Hong Kong, Iraq, Israel, Jordan, Lebanon, Libya, Macao, Kuwait and Qatar, according to police.
This is not the first time police searched the vessel. But on their previous attempt, they came up empty-handed.
This drug bust is strikingly similar to another seizure made just a week ago.
On that occasion, they also found a similarly sized ship sailing under a Togo flag carrying 4.5 tons of cocaine. Instead of cattle, the crew of that vessel said they were shipping coffee.
Spanish authorities say they are cracking down on the so-called "Atlantic cocaine route commonly used by merchant and fishing ships from South America to transport cocaine to Europe and Asia."
2 months ago