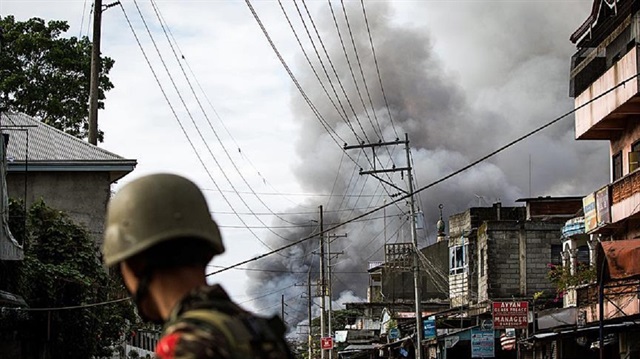 A state of calamity was declared in Philippines' northern Laguna province on Wednesday, after two storms inundated several towns and displaced thousands of residents.
Typhoon Talim and Tropical Depression Maring caused heavy rainfall, damaging property and farmland, and forcing residents to flee to safer locations.
The declaration of calamity will allow government officials to tap emergency funds for the evacuees and impose a price freeze on basic commodities.
The province has obtained clearance to use the emergency fund, according to local news website inquirer.net.
The National Disaster Risk Reduction and Management Council said at least 2,103 families and more than 8,500 people had been affected in 109 villages located in the northern region.
The council also confirmed that three people had died and five had gone missing in landslide and as flood water swept away houses along the riverbank.
The storm caused inconvenience to travellers as 488 passengers and several vessels were stranded at different ports.
The Social Welfare Department has allocated 578 million pesos ($11.34 million) as standby funds for the victims of the calamity and has begun relief activity in evacuation centers.