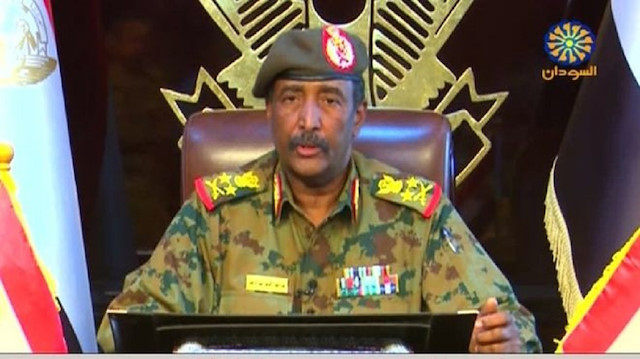 Abdel-Fattah Burhan, head of Sudan's ruling Military Transitional Council (MTC), has praised his country's "distinctive" relations with Saudi Arabia and the United Arab Emirates.
Burhan made the remarks at a Wednesday meeting with members of a joint Saudi/Emirati delegation at Defense Ministry headquarters in the capital Khartoum.
According to a subsequent statement released by the MTC, the delegation "delivered a message of greetings from the leaders of these two brotherly countries, who expressed their readiness to support Sudan and its people at this critical period".
Members of the joint delegation, who arrived in Khartoum on Tuesday for a two-day visit, also met with MTC deputy leader Mohamed Daglo.
Last week, President Omar al-Bashir was ousted by the Sudanese army following months of popular protests against his 30-year rule.
The MTC now plans to run the nation's affairs for a two-year transitional period during which presidential elections will eventually be held.