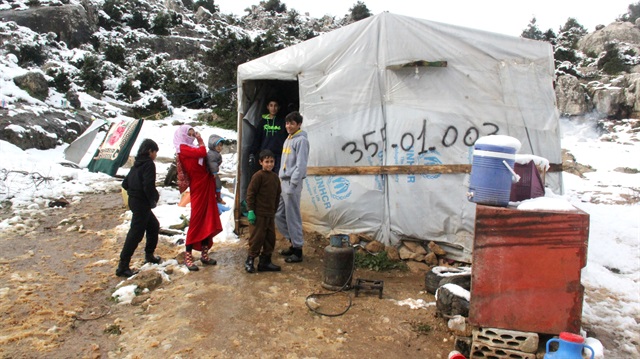 Snow and strong winds battered Syrian refugee tents overnight Thursday, February 19 in the Marjayoun plains in southern Lebanon, along with most other parts of the country.
Refugees on Friday (February 20) said they spent the night shovelling snow off their tents in fear they would collapse.
"My cousin's tent collapsed. To be honest she didn't sleep there, she knew her tent was not OK so she slept at her parents. All night we have been removing snow from the tents so they don't collapse," said Abu Ali, a refugee in one of the tents.
There are more than a million refugees from Syria in Lebanon. Many of them have been snowed in across various parts of Lebanon, which have been affected by the week-long storm.