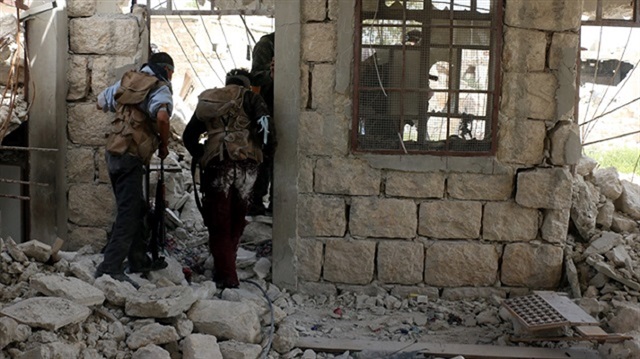 Syrian opposition factions defeated forces loyal to President Bashar al-Assad in their offensive on Handarat, north of Aleppo, reports have said.

Before the shock defeat, regime forces made significant advances in Aleppo in recent months, especially in January. In early February, Syrian government forces broke a siege of two towns northwest of Aleppo, severing a key rebel supply route into the city, according to the BBC.

The opposition's crush in Handarat town dealt another blow to Iran-backed government forces in a region that also came under intense Russian air strikes.

Handarat is strategically important because it overlooksthe main rebel supply line from Turkey into Aleppo.

The reports said that government forces targeted an opposition-held refugee camp in Handarat. Fierce clashes sparked around the camp, which was also hit by Russian airstrikes. Opposition groups reportedly destroyed a regime tank by firing a TOW missile. One regime soldier was captured by the opposition during the clashes.

Local sources said armed opposition factions have neutralized alarge number of regime soldiers, including Shiite fighters. Reports said the opposition repelled the regime attack and reasserted firm control over regions it lost in recent months.