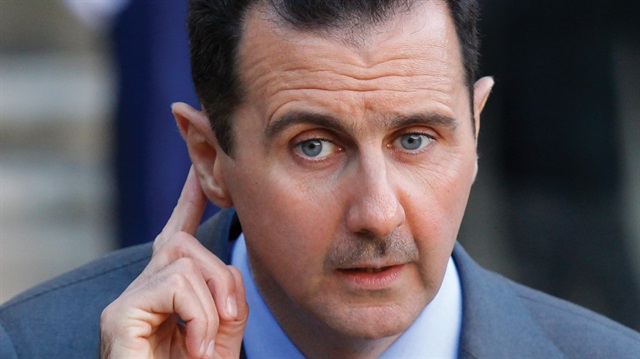 Syrian ambassador to the United Nations, Bashar Jaafari
said that the Kurdish Democratic Union Party (PYD) enjoys the support of not only US and Russian administrations, but also the Assad regime.
"So the victory, achieved by the Syrian Kurds (PYD) and the Syrian army in northern parts of Syria is a joint victory for all Syrians," the Syrian envoy told reporters on Tuesday after a closed-door Security Council meeting on Turkey's shelling PYD targets.
His remarks came a day after Turkish Prime Minister Ahmet Davutoğlu said PYD and Assad regime work in cooperation against moderate opposition in northern Syria.
The Syrian envoy's statement represents the regime's first acknowledgement of its cooperation with PYD terrorist group that is eager to declare an independent state in a large territory in northern Syria.
Turkey considers the PYD and its armed wing, People's Protection Unit (YPG) to be terrorist organizations because they are linked with the outlawed Kurdistan Workers' Party (PKK), another armed group listed as a terrorist organization in Turkey, the EU and US. The PKK has been conducting armed violence for Kurdish self-rule in Turkey since 1984.
A row between the two NATO allies, Turkey and the US, has centered on the US government's unwillingness to label the PKK's Syrian affiliate PYD as a terrorist organization.
Turkish military has been shelling PYD positions in northern Syria for four consecutive days to retaliate against its hostile fire to the Turkish territory in line with the international rules of engagement.
Turkey's retaliation campaign comes after artillery fire from PYD-linked terrorists, based around the town of Azaz, standing just six kilometers from the Turkish border.
8 yıl önce