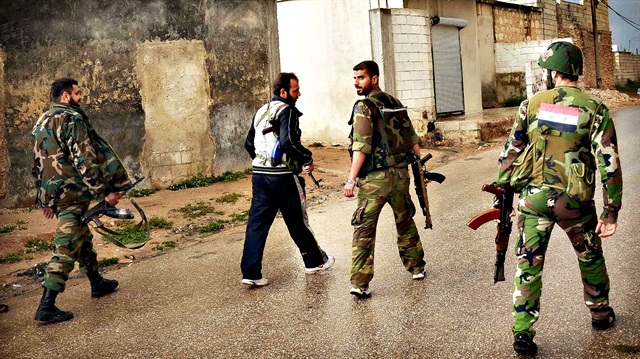 The Syrian army, backed by a pro-government militia,  tightened its grip in and around Aleppo, the stronghold of Syria's moderate opposition, while the international community has been focusing on the unabated advance by the Islamic State of Iraq and the Levant, or ISIL, in Iraq and Syria.
The armored vehicles have advanced to the central areas in Aleppo to fully besiege the northwestern province following the regime war planes' air strikes over the opposition-held areas, according to opposition sources.  Assad's troops have gained a considerable amount of ground into the central neighborhoods of Shebabiye, İnzarad and Mesakhin Khanunu, said the sources.
The regime forces have reportedly launched a fresh counter attack in Barij village, near Aleppo, and have taken control over strategic posts around the village.  The clashes have intensified between two northern villages of Sifat and Handarat which have been under the regime's siege since October.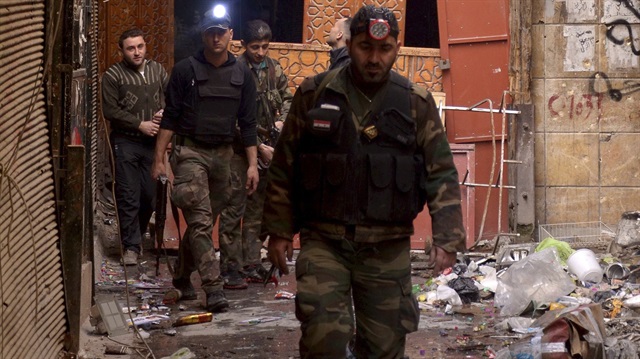 ŞAHİKA TEMÜR   2014-12-10T12:11:53.6184723+02:00  
According to opposition sources, Shia militia fighters have been battling against the opposition forces in Aleppo suburbs.  Iranian-backed Hezbollah and Khazali Network have militarily supported Assad's troops along with fighters linked to Liwa'a Zulfiqar, a Syria-based Shia group mainly composed of militants of Afghan origin.