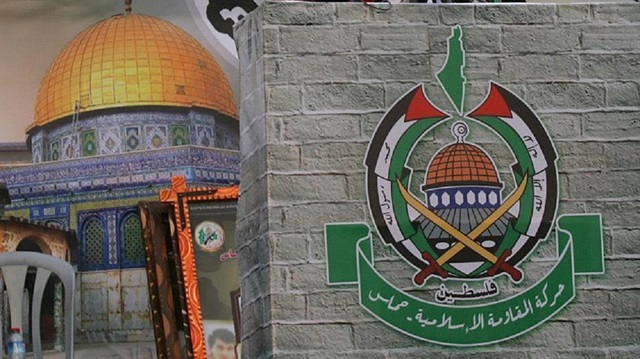 Talks have been reportedly underway for a five-year gradual truce between Palestinian resistance group Hamas and Israel, a Lebanese newspaper reported Saturday.
Al Akhbar daily, citing sources close to Hamas, said the talks were being conducted through a third party.
According to the newspaper, the first phase of the proposed truce will be applied in one week by halting the launch of incendiary balloons from the Gaza Strip into Israel, in return for Israel reopening the Kerem Shalom crossing, Gaza's sole commercial access point.
The balloons are being fired by Palestinian activists as part of ongoing anti-occupation rallies being held along Gaza border.
The second phase of the plan, according to the sources, includes the total lifting of the 11-year Israeli blockade on Gaza and improving living standards.
The third phase of the plan includes implementing UN pledges on carrying out a host of humanitarian projects as building a seaport in Egypt's canal city of Ismailiyah, a power station in Sinai and the rebuilding of the Gaza Strip, the sources said.
According to the Lebanese newspaper, Hamas has initially agreed to an Egyptian and international roadmap for de-escalation in Gaza. However, a final decision will be taken by the resistance group after a meeting of Hamas political bureau.
A prisoners swap between Israel and Hamas is also expected to be discussed in light of the truce talks, the sources said.
On Thursday, Hamas deputy leader Saleh al-Arouri returned to Gaza after eight years of exile.
Arouri's return to Gaza has been interpreted in Israeli and Palestinian media as "relevant to negotiations through third parties for a long-term agreement between Hamas and Israel".
Since 2007, the Gaza Strip has groaned under a crippling Israeli blockade that continues to deprive its inhabitants of many essential commodities, including food, fuel, medicine and building materials.