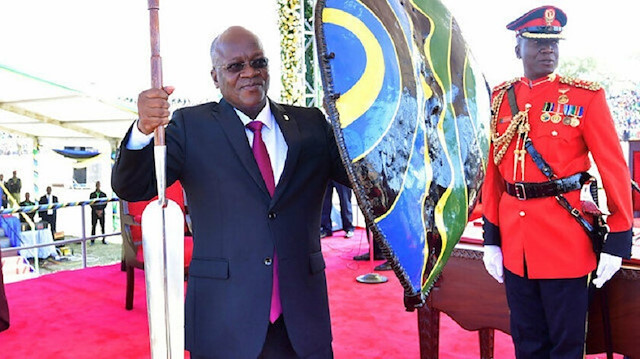 Tanzanian President John Magufuli, who fueled confusion and conspiracies by denying the very existence of the coronavirus pandemic, urged the country's 56 million citizens to pray for three days to defeat unnamed "respiratory diseases," once again disregarding the warnings of scientists and experts.
Tanzanians mourned the death of two authority figures who died on Thursday, Chief Secretary John Kijazi and Zanzibar's First Vice President Seif Sharif Hamad.
"Maybe we have wronged God somewhere... let us all repent," the populist Covid-19-denying leader told mourners on Friday at a funeral for his chief secretary, according to The Independent.
Magufuli also neglected to disclose the reason Finance Minister Philip Mpango had been admitted to a hospital in the capital, Dodoma.
Asking the eastern African nation to remain calm following the deaths of Hamad and Kijazi, "We managed to defeat these respiratory diseases through prayer last year. I am sure we will do so this year," the 61-year-old politician said in the nationally televised event.
President Magufuli has consistently downplayed the dangers of the coronavirus pandemic, refusing vaccines, social distance or any other precautionary measures to combat the virus despite a spike in cases.
The government stopped reporting statistics for new cases and deaths in May 2020.