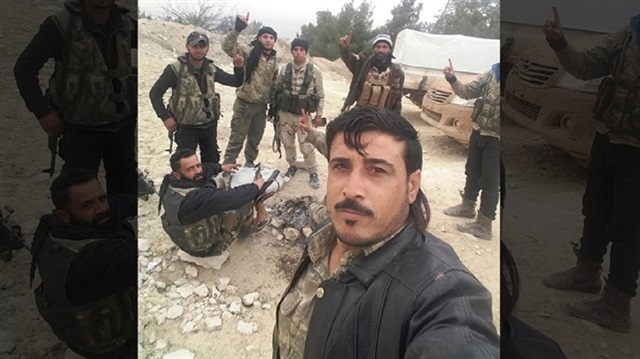 As Turkish Armed Forces (TAF) and Free Syrian Army (FSA) fighters continue to advance in northwestern Syria, FSA units managed to establish control over the strategic Mount Barsaya in the city of Azaz, in the context of the ongoing Olive Branch Operation launched by Turkey on Saturday to clear Syria's north from the terrorist Kurdistan Workers' Party (PKK)'s Syrian offshoot, the PYD.
Additionally, in a joint military operation by the Turkish Armed Forces (TAF) and the Free Syrian Army (FSA) in the north of Azaz on Monday, 10 PKK terrorists were captured in Mount Barsaya, which was entirely secured by the TAF and the FSA.
Terrorists in the PKK-occupied areas of Afrin organized a funeral yesterday for those neutralized in the aftermath of yesterday's strikes on terrorist positions.
The operation was initiated on Jan. 20 in Afrin to establish security and stability, eliminate PKK/KCK/PYD-YPG and Daesh terrorists, and save locals from their oppression and cruelty.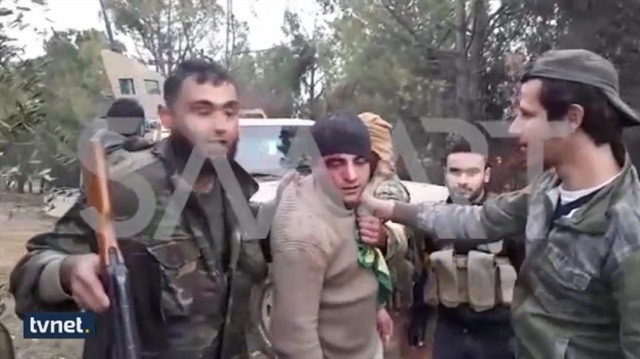 The operation is being carried out under the framework of Turkey's rights based on international law, UN Security Council decisions, self-defense rights under the UN charter and respect to Syria's territorial integrity, the Turkish General Staff has said.
The military also said that only terrorist targets were being destroyed and "utmost importance" was being given to not harm civilians.
The Turkish Armed Forces (TAF) extended Operation Olive Branch to Syria's Azaz district, east of the Afrin region, on Monday.
The PYD/PKK is the Syrian offshoot of the PKK terrorist group, which has been designated a terrorist organization by Turkey, the U.S. and the EU.