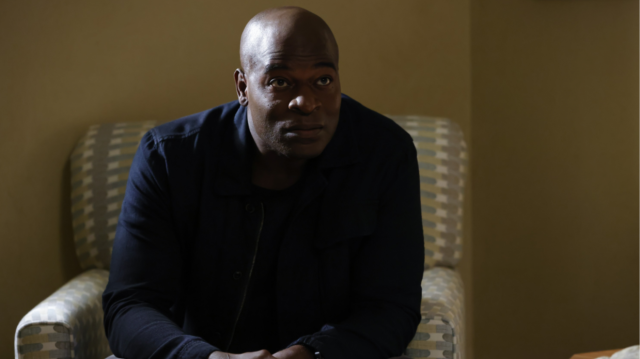 Photo credit: Official twitter account of The Blacklist
Renowned actor Hisham Tawfiq, famous for his role as FBI special agent Dembe Zuma on NBC's "The Blacklist," has been lauded for his authentic portrayal of Islam and Muslims on television.
As the son of a Harlem imam, Tawfiq drew from his own life experiences to inject faith into the character of Agent Zuma, and worked tirelessly to ensure that the character was an accurate reflection of Muslim beliefs and practices.
In an interview with Gothamist, Tawfiq explained that he had always had to work hard to support himself and his family, and that he had worked in a variety of jobs, including as a dancer in Paris and as a New York City firefighter for almost 20 years.
"Losing my parents at an early age and being the oldest of five, I always had to have a job. There was nobody giving us money. So a job was like waking up and brushing your teeth: It was just one of those things I had to do," said the 52-years-old actor of his experiences prior to joining the cast of The Blacklist in 2013.
"Even though I was getting more money than I had received from the fire department, it was still very scary just to have the idea of leaving a job to pursue acting, which was kind of this dream all my life," Tawfiq added.
As a Sunni Muslim, Tawfiq realized that there was originally no element of faith in the character description as he auditioned for the role of Agent Zuma.
"It was like this African freedom fighter, and that was it. Because it was an improv audition, I actually took everything from my life experiences as a Muslim and kind of injected it into this character," he added.
Tawfiq's portrayal of Agent Zuma was groundbreaking in the television industry, as it defied the common stereotypes of Muslim characters as terrorists.
"We just had some amazing conversations about my experiences. And it was like, if this character is Muslim, then this is what it looks like," he said.
"With Muslim characters, when we do see them, they're yelling 'Allahu akbar' and blowing up a building, or something like that. So I am grateful, and I understand that we have done something that I've never seen before on TV," he added, emphasizing the importance of portraying how Muslims go about their daily lives on TV shows, which rarely if ever show Muslim characters in a positive light.
By showing Agent Zuma's religious beliefs and practices, including scenes of him praying and speaking with his imam, Tawfiq hoped to provide a more accurate and positive representation of Muslims in popular culture, portraying his character with a sense of duty as he believed that the opportunity is "vital."
Despite his success on "The Blacklist," Tawfiq expressed his eagerness to take a break and rest after the show's 10th and final season.
8 months ago