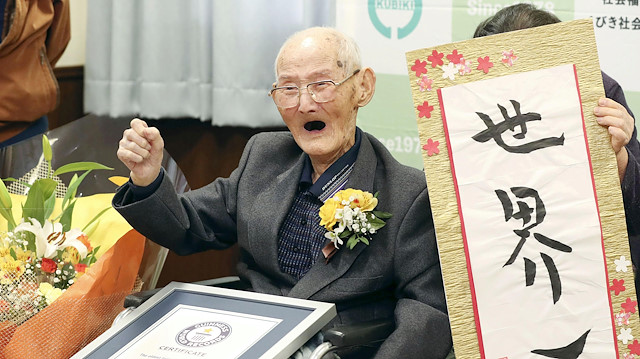 A Japanese man who will turn a whopping 113 years old next month received an early birthday present from Guinness World Records for being the world's oldest living male.
Chitetsu Watanabe on Wednesday was presented with a certificate at his nursing home in Niigata, Japan.
Watanabe, who was born on March 5, 1907, is currently 112 years, 344 days old, according to Guinness.
"Not to get angry and keep a smile on your face," he said, when asked for the secret of a long life during an interview last year.
The old man, who loves sweets like brown sugar, nowadays just enjoys deserts like custards and the filling in cream puffs because he no longer has his teeth.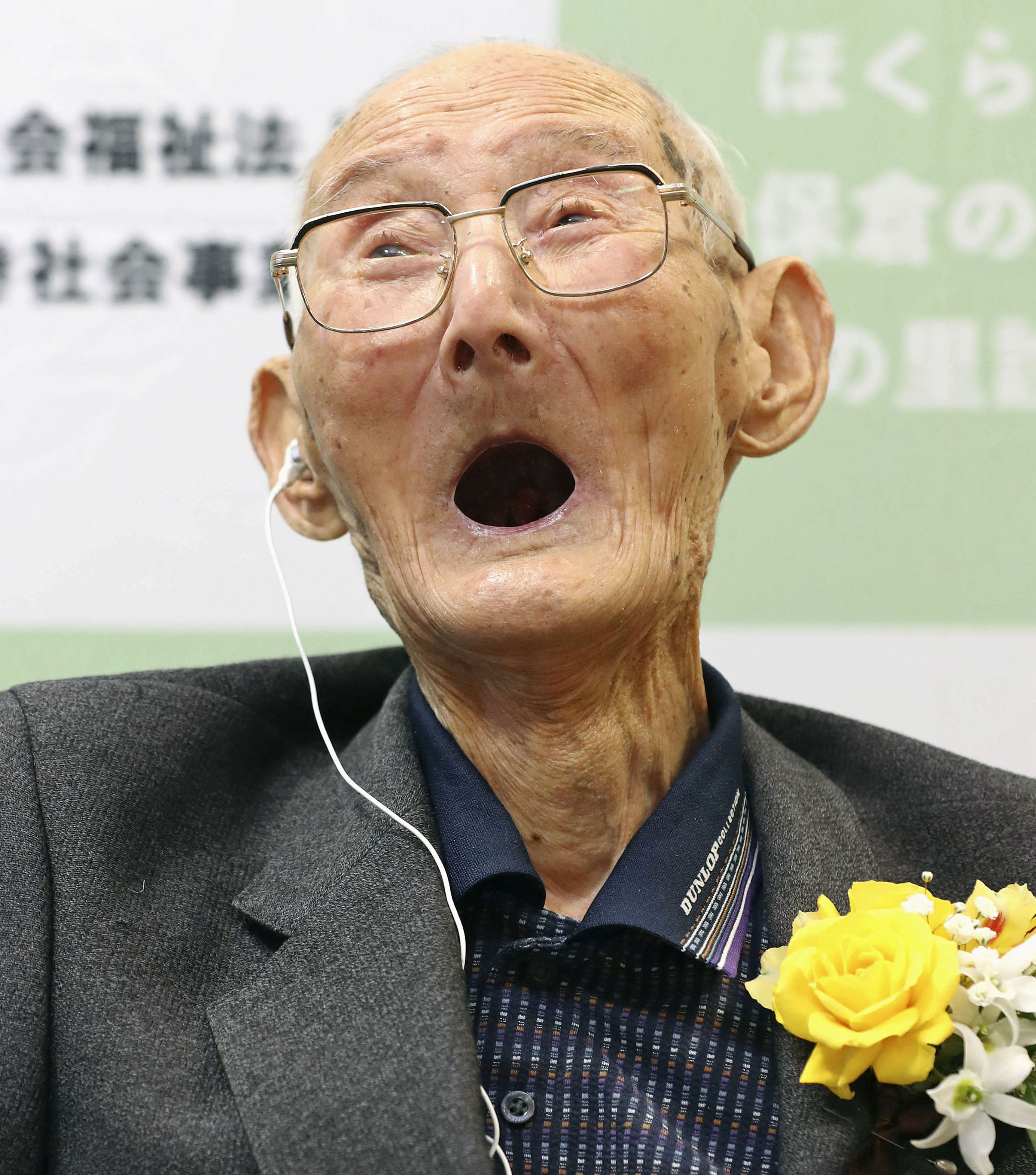 Watanabe is the oldest among eight children in his family, and he has five children of his own.
He had first worked for a sugar company for a long time before taking up a job at a Japanese government agriculture office, where he stayed until his retirement.
Additionally, Watanabe spent a long time as an active gardener and exhibited bonsai trees until 2007.
Guinness also presented Kane Tanaka, who was born on January 2, 1903 and lives in Japan, with a certificate last year for being the world's oldest living person and woman.