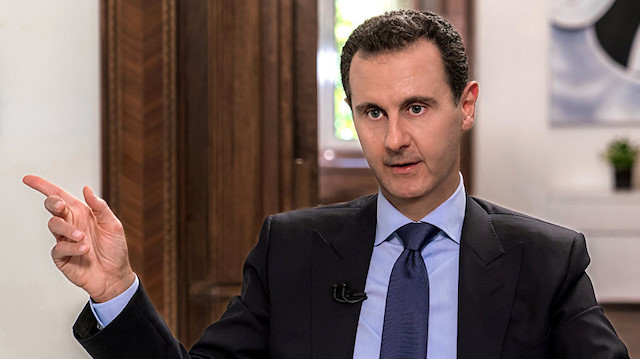 The Syria Justice and Accountability Center (SJAC), an independent Syrian-led agency, published a significant report on Tuesday that provides a paper trail showing the Assad regime's arbitrary arrests, atrocities, tortures conducted by its own powerful intelligence agencies during the early years of the Syrian civil war.
The Washington-based NGO analyzed a sample of 5,003 classified documents that consist of about 483,000 pages recovered by human rights activists or opposition members from abandoned government offices amid the country's civil war.
The report titled "Walls Have Ears: An Analysis of Classified Syrian Security Sector Documents" also presents evidence of regime involvement in the bloody crackdown on pro-democracy protesters.
Several of the documents identify protesters by name, labeling many as terrorists without any evidence.
Many documents included wanted lists of those who participated in protests, including minors, ordering detentions and even shootings of protesters.
Assad's extensive surveillance
It also reveals the extent of Assad's surveillance on civilians, political figures, perceived dissidents, ethnic and religious minorities, and even journalists.
"The intelligence officials at local offices are often responsible for approving transactions, such as property transfers and marriages, with no link to the security sector. Through such close monitoring, the agencies can effectively disrupt the daily lives of individuals who are taking part in political activity that is viewed as suspicious by the government," according to the report.
One document details how security agencies and officials even spied on each other.
"Several surveillance documents included recorded conversations from tapped phones and informant reports about other agencies, particularly more powerful directorates spying on the police and armed forces," it said.