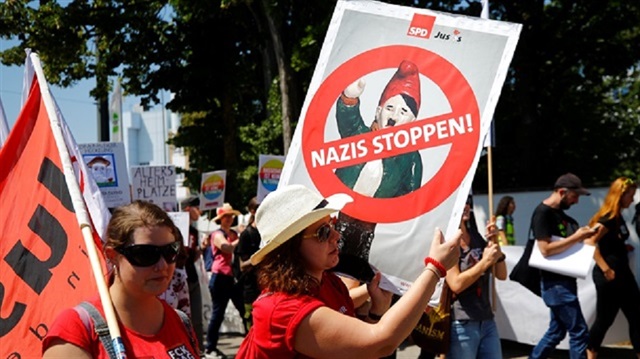 The anti-immigrant, anti-Muslim Alternative for Germany (AfD) party congress was protested by thousands in Germany's Augsburg.
The two-day congress attended by approximately 600 AfD delegates which started on Saturday was marred by two rallies attended by approximately 5,000 demonstrators.
Demonstrators chanted, "There is no right to Nazi propaganda," and several mainstream politicians addressed the crowd, including representatives of the Social Democrats and the Greens.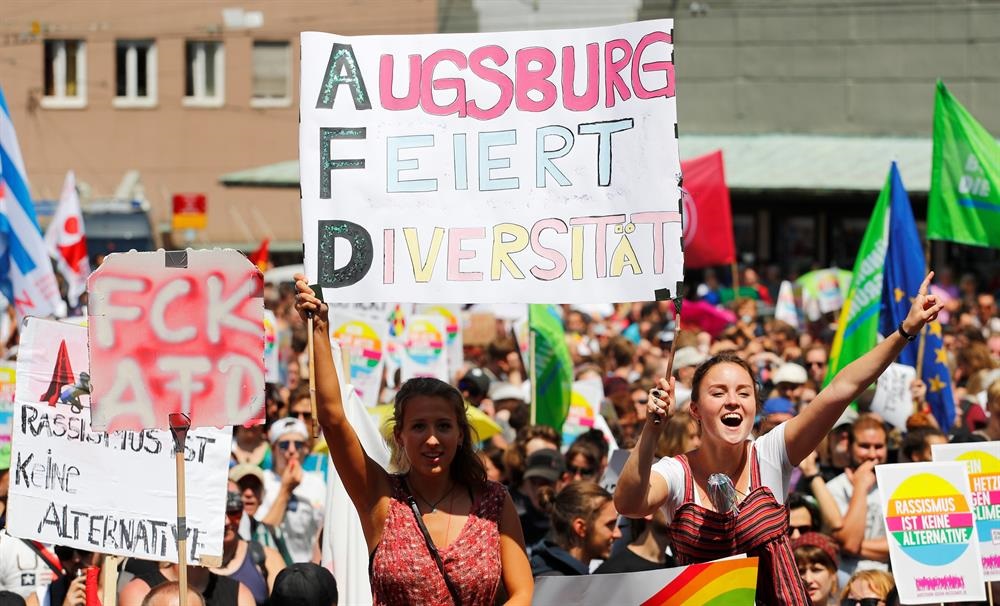 The demonstrations were peaceful overall, but police reported that a group of approximately 10 protestors tried to stop AfD delegates from reaching the venue on Saturday morning.
Later on Sunday, approximately 200 protestors attempted to block a street in downtown Augsburg.
Senior AfD deputy Jörg Meuthen criticized multiculturalism as a "quixotic ideology" and "the great ideological fallacy of the early 21st century."
He also voiced support for a new immigration policy that would turn the EU into "Fortress Europe."