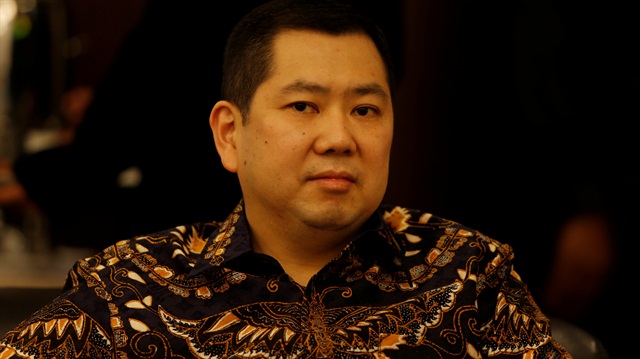 A business partner of U.S. President Donald Trump on Monday failed to have a case of making threats against a prosecutor dismissed, local media reported.
Hary Tanoesoedibjo, a tycoon turned politician, is due to stand trial for threatening a prosecutor investigating corruption in one of his companies.
The billionaire, whose MNC Group has a wide range of interests including media and property firms, allegedly sent a threatening message to a prosecutor investigating corruption involving Mobile 8, a telecoms company previously owned by MNC.
He is currently building two luxury resorts to be managed by Trump Hotels.
On Monday, Judge Cepi Iskandar denied the motion to throw out the case over the timing of a police notice of commencement of their investigation into the alleged threat, the kompas.com news website reported.
"Based on evidence presented, they have investigated in accordance with applicable procedures," he said at South Jakarta District Court.
In the text message from last year, Tanoesoedibjo allegedly told the prosecutor: "We prove who is wrong and who is right, who is professional and who are thugs. You must remember that power will not last. I want to get into politics… to wipe out arbitrary law enforcement".
Tanoesoedijo, who founded his own political party in 2015 and has said he could run for president in 2019, attended Trump's inauguration in Washington in January.
He has denied the claims. If convicted, he faces a maximum jail term of four years.