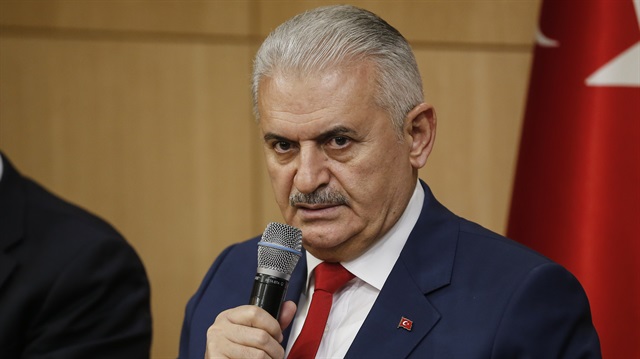 Turkish Prime Minister Binali Yıldırım criticized the U.S. decision to recognize Jerusalem as the capital of Israel on Thursday saying.
"This decision slightly resembles the referendum in northern Iraq. Despite international opposition, they proceeded with the referendum. We all saw what happened next," said Yıldırım, likening the U.S. move to the illegitimate Sept. 25 referendum of the Kurdistan Regional Government (KRG) in an attempt to secede from Iraq.
Trump on Wednesday announced his decision to move the U.S.'s Israel embassy from Tel Aviv to the holy site despite widespread international opposition to formally recognize Jerusalem as Israel's capital.
"Jerusalem is a holy site in Islam, Christianity and Judaism. To alter the status of Jerusalem will bear the results of an unpinned grenade," he added.
Turkey will host an extraordinary meeting of the Organization of the Islamic Cooperation on Dec. 13 to discuss the U.S. move.
Jerusalem remains at the core of the Israel-Palestine conflict, with Palestinians hoping that East Jerusalem, now occupied by Israel, might eventually serve as the capital of a future Palestinian state.
During his election campaign last year, Trump repeatedly promised to relocate the U.S. embassy from Tel Aviv to Jerusalem.