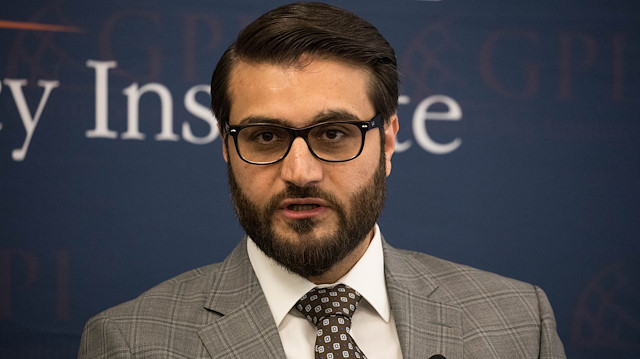 A top Afghan diplomat on Monday accused Pakistan of "not cooperating on terrorism," claiming that Afghanistan and India have been "hurt" the most by terror.
National Security Adviser of Afghanistan Hamdullah Mohib called on the international community "not to view his country as an isolated case."
Mohib claimed that Pakistan "talked about brotherhood and historical linkages but hardly shows any cooperation in combating terrorism."
"We haven't seen any cooperation from Pakistan," Mohib alleged.
Pakistani Prime Minister Imran Khan on Friday said no militant group would be allowed to operate on Pakistani soil and carry out attacks abroad, days after his government began a crackdown against militant organizations.
"This government will not allow Pakistan's land to be used for any kind of outside terrorism," Khan said on Friday while addressing a public rally in southern Pakistan. "We will not allow any militant group to function in our country now."
Pakistan began a crackdown against militant groups this week amid growing international pressure in the wake of a bombing in Indian-controlled Kashmir by a militant group based in Pakistan.
Tension between India and Pakistan escalated following a suicide bombing in Indian-administered Kashmir in mid-February that left more than 40 Indian troops dead.
The attack was claimed by Jaish-e-Mohammed (JeM), a militant group that Pakistan has banned since 2002 but is accused by India of providing sanctuary.